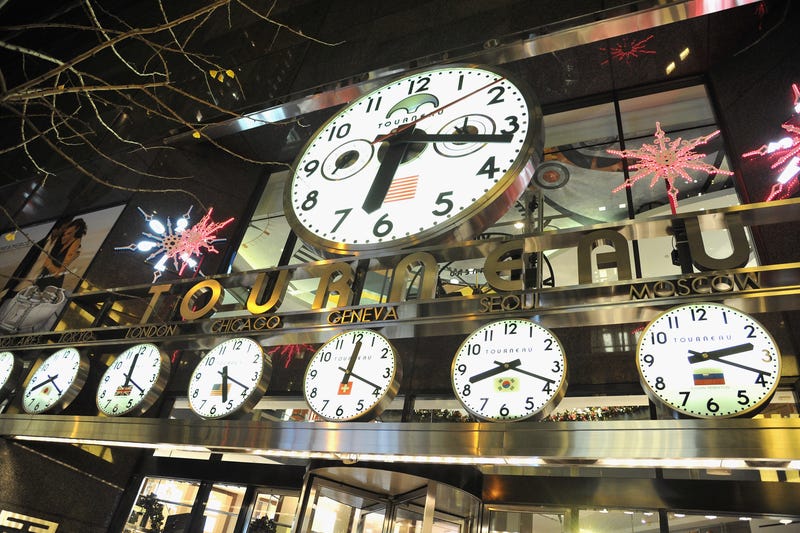 High-end watches that do not sell well for a watch company are generally those branded with the label of an automaker. Cue Panerai and their divorce from Ferrari, who promptly partnered with Hublot last year, resulting in the garish LaFerrari watch.
The Tourneau Certified Pre-Owned Test
To determine whether a watchmaker-automaker partnership works, I go online to Tourneau.com and go to their Certified Pre-Owned Watches webpage. I then click on the watch brands that have had or currently have partnerships with automakers, such as Giraud-Perregaux (Ferrari), Audemars Piguet (Maserati), Jaeger-LeCoultre (Aston Martin), and Breitling (you know who). It's a lot quicker than going to watchuseek.com and looking for watches for sale.
On the website, the brand with none or only one car-branded watch available for sale is the watchmaker that makes a good automaker-branded watch. That means customers like the automaker-branded watches enough not to sell it to Tourneau for a (very) deflated price.
Also, some advice on buying an automaker watch if you like anything on the site. Never buy it for the online price. Always negotiate it. They definitely got it for much lower than the advertised price, out of the desperation of people who needed the cash, or traded it in for another watch. Honestly, buying a high-end watch is like buying a high-end car. But this is for another article.
The (Unfortunate) Transgressors
The worst offender out of all of these are the Bentley-branded Breitling watches, taking up a substantial proportion of the used Breitlings available. With 12 "Breitling by Bentley" watches available out of 57 available, that means 21 percent of your pre-owned watches are the car-branded watches, which should tell you that the marketing strategy is not working and people don't like the watches.
Among the other watchmakers, Giraud-Perregaux and its Ferrari-branded watches from the past take up another substantial portion. 3 out of 21 of them are the Ferrari-branded variety. However, the Ferrari partnership didn't go as badly as the BMW Oracle Racing (read: sailing) partnership. There were 5 of those out of the 21. (TAG Heuer is part of the Oracle sailing partnership now.) Panerai has 3 out of 13 watches of the Ferrari Granturismo variety, which is worse than Breitling for Bentley at 23 percent.
Audemars Piguet is not as bad, with one Maserati Millenary watch (and a Rubens Barrichello edition Royal Oak Offshore if that counts). Hublot has a Big Bang Ayrton Senna available (someone had to still cash in on his name). Even TAG Heuer doesn't miss out, with one of its Mercedes SLR watches available.
The Good Ones
Among the watchmakers that passed the test, Jaeger-LeCoultre does not have any of its Aston Martin AMVOX watches available online (though they do have a Valentino Rossi Master Compressor available). IWC escaped ridicule, with none of its Mercedes-branded watches available. I am surprised by IWC at the moment, though I expect that to change because of their new marketing strategy that came out this year. I also expect some JLC Aston-branded watches that they are currently rolling out on the site in a year or two, but not the AMVOX line, because there's real differentiation in those.
In conclusion...
If you're considering a high-end automaker-branded watch, look no further at what's available on the Tourneau Certified Pre-Owned List. You'll know whether that watch you know will be worth it or a money pit that you don't want anymore. Look no further than the countless Bentley owners and aspirers who didn't.
Tourneau image courtesy Baume et Mercier website. Tourneau website image courtesy Tourneau. All other watch images courtesy of the respective watchmakers.