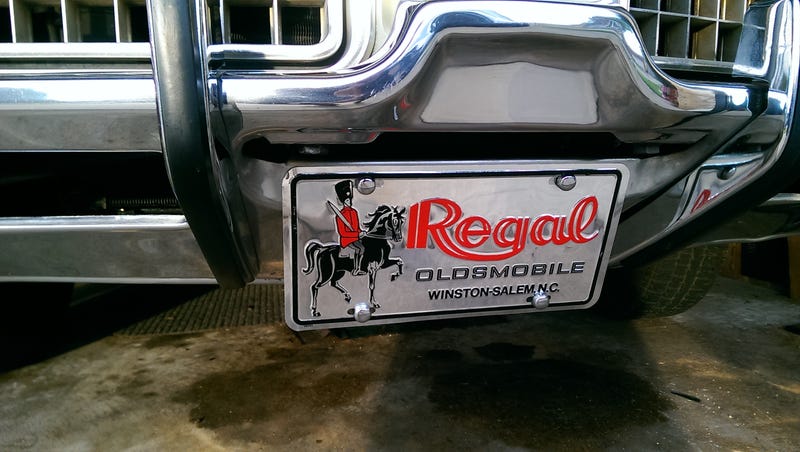 Found a period correct metal licence plate dealy from the same dealer my car was originally from. Same fonts and all as the little stick on (now held on by magnet) plastic thing that came with the car when I got it. Just a nice little touch of originality.
The plastic thing for reference.

I think it fits the car well. Now if the Winston-Salem area Oppos could keep an eye out for one of these license plate frames at local garage sales/antique shops, I would be forever grateful.