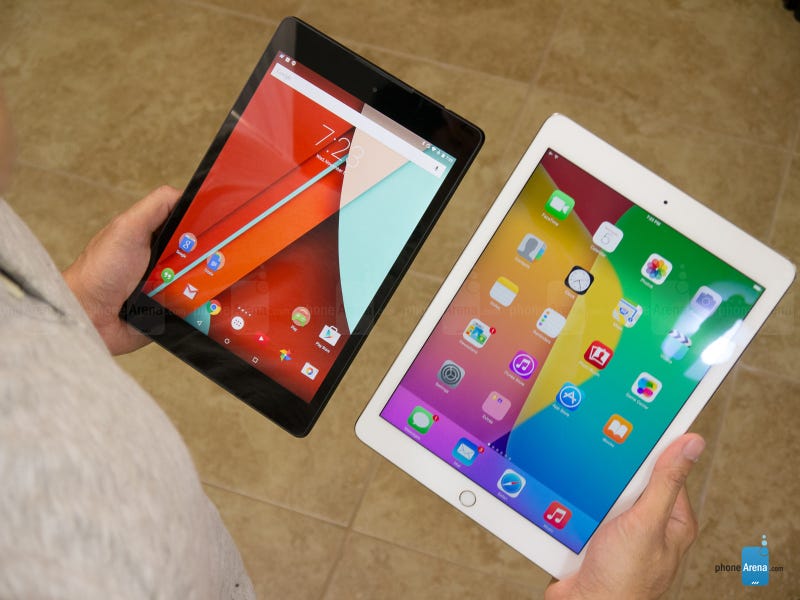 Oh look, another post from me about buying a tablet! I'm still trying to replace my old iPad 2 that I bought back in March 2011, and is now worthless for multitasking or even really loading a web page in a timely fashion, but still pretty good for watching streaming videos.
The thing that is keeping me from just making up my damn mind already, is that I generally prefer Android over iOS, but Amazon Instant Video works way better on iOS. Amazon Instant Video on Android is a piece of shit and tops out at 720p resolution. Netflix is my primary video streaming service, but it would certainly be nice to watch Amazon Instant Video at full resolution, what with being able to do that right now on my iPad 2.
Fun fact: I have the top ranked review for Amazon Instant Video on Android. It is not a positive review.
So Oppo, what do you think? Should I stick to my OS of choice and hope that Amazon gets their act together on video quality? Or should I stick with my preferred OS, and not worry so much about Amazon Instant Video because I don't watch it too much on a tablet and the video quality is not entirely unwatchable?
These are the options I've narrowed it down to. It's still too many options.
(Before you try to tell me some other tablet to look at: please don't. I've spent way too much time obsessing over tablets. These are the options I'm considering. That's it. Please don't bother suggesting some other idea, especially if your idea involves Windows.)

Apple iPad Air 2 64 GB wifi refurbished
$537 shipped from Apple (including 5.5% sales tax)
Pros:
+ Great hardware
+ Ideal (imho) 4:3 aspect ratio for tablet
+ No bloatware & prompt OS updates
+ Amazon Instant Video works at full 1080p
+ Apple refurbished products have the same 1-year warranty as new
Cons:
- Expensive
- I prefer Android over iOS for things like widgets, Google Now & opening links in apps
Google Nexus 9 32 GB wifi
$421.74 shipped from Amazon (including 5.5% sales tax)
Pros:
+ Great hardware
+ Ideal (imho) 4:3 aspect ratio for tablet
+ No bloatware & prompt OS updates
+ I prefer Android over iOS for things like widgets, Google Now & opening links in apps
Cons:
- Screen is smaller than I'd like
- Amazon Instant Video on Android currently maxes out at 720p
Samsung Galaxy Tab S 10.5 16 GB wifi + 32 GB microSD card
$397.99 shipped from Rakuten (no tax) + $14.49 microSD card = $412.48
Pros:
+ Reasonably good CPU & GPU + 3 GB of RAM (the others are all 1 or 2 GB)
+ I prefer Android over iOS for things like widgets, Google Now & opening links in apps
+ It's on Lollipop & Samsung has slightly reduced their pile of bloatware from Kit Kat
+ Samsung is generally ok if not great with OS updates
Cons:
- While less bad than in the past, it's still a lot of bloatware
- Amazon Instant Video on Android currently maxes out at 720p
Apple iPad Air 32 GB wifi refurbished
$410.40 shipped from Apple (including 5.5% sales tax)
+ Reasonably good hardware
+ Ideal (imho) 4:3 aspect ratio for tablet
+ No bloatware & prompt OS updates
+ Amazon Instant Video works at full 1080p
+ Apple refurbished products have the same 1-year warranty as new
Cons:
- I prefer Android over iOS for things like widgets, Google Now & opening links in apps
- Only 1 GB of RAM but this is less of an issue in iOS than Android
Samsung Galaxy Tab Pro 10.1 16 GB wifi + 32 GB microSD card
$299.99 shipped from Best Buy on eBay (no tax) + $14.49 microSD card = $314.48
Pros:
+ Reasonably good CPU & GPU (same as Galaxy Tab S 10.5 but 2 GB RAM)
+ I prefer Android over iOS for things like widgets, Google Now & opening links in apps
+ Lollipop update coming soon
+ Samsung is generally ok if not great with OS updates
+ Very similar to the Galaxy Tab S 10.5 for $100 less
Cons:
- The current build of KitKat is laggy and drowning in bloatware
- Amazon Instant Video on Android currently maxes out at 720p