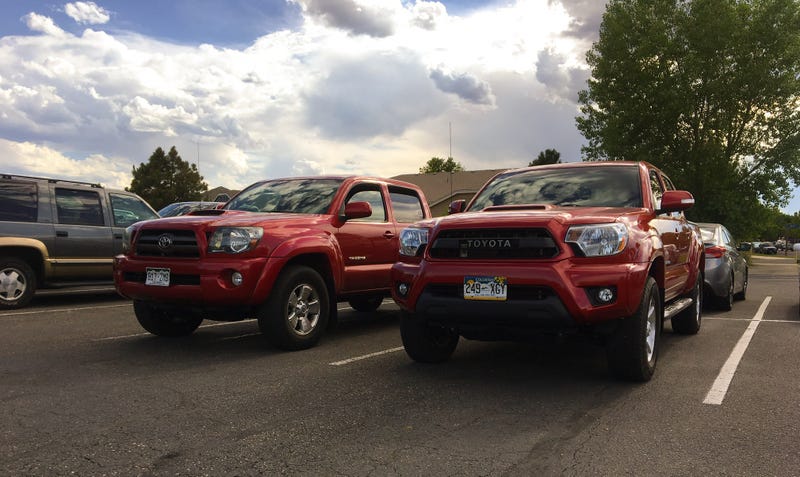 Older, same color Taco parked next to me today. Well, I backed in next to them. I also saw a Blue Ribbon one today, which is the other color I considered when I bought mine. Still a pretty color, but I was tired of keeping dark colored cars clean. The red hides it a little better.
Also tossed on a tonneau cover for an upcoming road trip. Nice and functional, should keep things dry when needed.
Also for those that may not know it, like I didn't when I moved here 17 years ago, Colorado has pelicans. Weird that such a landlocked, water free state has pelicans. They're rather large birds. Here's a bad picture of a bunch of them.