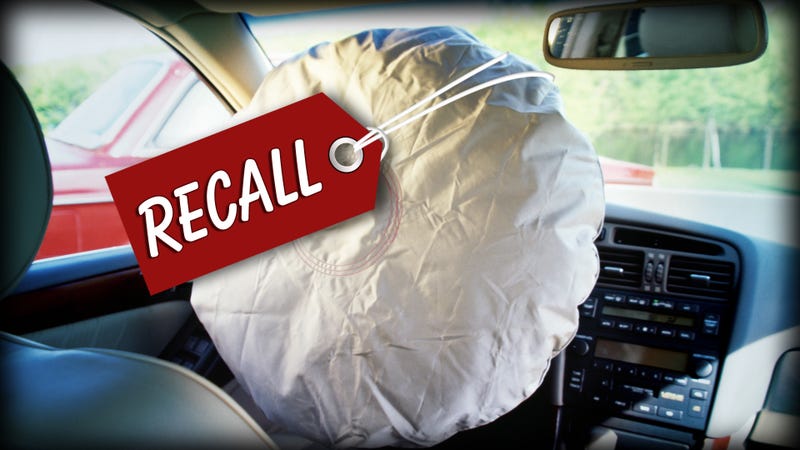 A few weeks ago I got a scary-looking letter from BMW saying my 135is is being recalled for defective Takata airbags, but there are no parts available to actually fix the car. Supposedly, dealers aren't allowed to sell these cars used right now, which is making it difficult to get rid of the thing.
My lease on the 135is ends June 29. I'm selling my Grand Cherokee too, and getting one fun awd car to drive year-round. This past weekend I tried and failed to trade the 135is for an Infiniti G37xS coupe, because the Infiniti dealer wouldn't give me enough for my trade to cover the payoff on the lease. They told me there's a stop-sale on my car because of Takata airbags.
My next move was to reach out to my local BMW dealer where I got the 135is, because if I keep the car through the end of the lease, they'll be the ones to get it. They confirmed the stop-sale, and also mentioned that BMW is doing various things to help people get out of cars with Takata airbags.
Then I gave my sales lady who sold me the 135is an overly specific list of options and colors I wanted on a 2013 stick shift 335i xDrive M Sport coupe, which they are going to try and find for me and sell to me as a CPO car.
Except now, this morning, I checked the Takata airbag recall list, and it includes the 2007-2013 335xi/335i xDrive! How would they sell me one of those if it's also on the list? Further muddying the waters, I looked on the BMW USA CPO search and there are plenty of 1-series and E90/E92 3-series for sale, even though they are all supposed to be on the Takata list.
So what's the deal, can they sell these cars or not? I have no idea. But maybe I'll get one with some nice shrapnel-bags!
UPDATE: This stop sale is legit. There's a post about it on Automotive News. Some highlights:
BMW dealers can no longer sell certain 2006-15 new and used 1- and 3-series cars and X1, X3, X5 and X6 crossovers identified as having potentially defective driver-side Takata airbags.

In a notice distributed to dealers Tuesday, March 15, BMW said it does not have enough replacement airbags and probably won't have an adequate supply for dealer repairs on used and new vehicles subject to the recall until summer.

BMW of North America is crafting a financial aid package to help U.S. dealers weather a stop-sale order on about 840,000 cars and light trucks affected by the recall of Takata Corp. airbags.

The financial aid package in the works will cover approximately 840,000 vehicles in the United States that BMW is recalling to fix driver-side front airbags, according to a notice sent to dealers Feb. 26.

"BMW NA is developing a complete dealer toolbox including loyalty incentives, loaner vehicle incentives, lease extensions, etc. as well as a decision tree on how to prioritize these tools," the company told dealers in the notice.
There's more details on the exact financial assistance in that post, and I have no idea if this means all of the 2006-2013 1- and 3-series cars are affected, or just certain ones, and mine is one of them.
So if it's just certain VINs, it looks like in addition to me wanting my dealer to find me a unicorn stick shift 2013 335i xDrive M Sport coupe, they need to find one that's not part of this stop sale, if that's even possible.