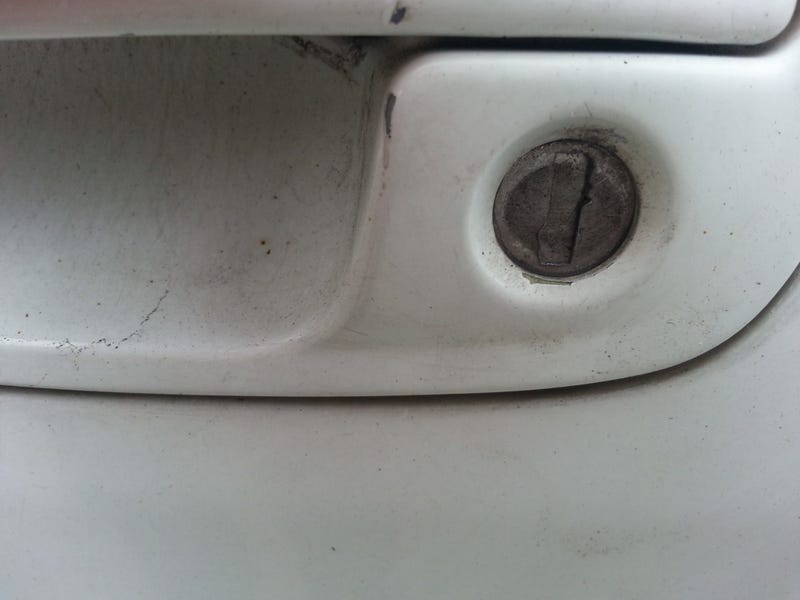 Staying up late isn't all bad - I caught some guy trying to steal my car.
I heard some voices around 3:30ish and thought nothing of it. Then I heard a loud pop, a very familiar alarm go off, and I spotted a black car driving away as soon as I opened the blinds. I'm guessing it was a two-man job because they drove away almost immediately after the pop.
Also, my front plate is bent - I'm told it's to reach the hood release cable. Since the hood remained shut, I guess somebody along the line had the foresight to reroute that.
Well, I guess it's time to rewire the kill switch.