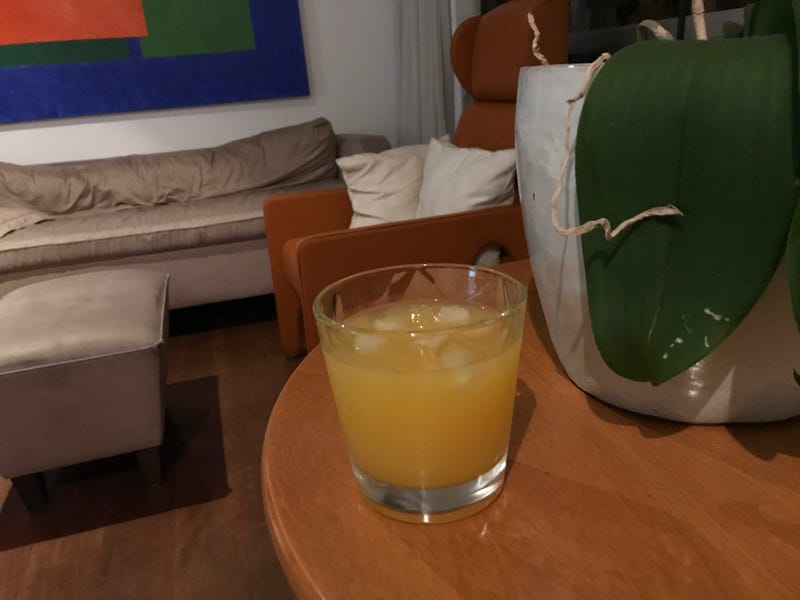 First trip with the new girlfriend, this reminds me of a Seinfeld episode - Stock tip I think -  these things never go well. I'm drinking Vodka and Tangerine juice, my bags aren't packed and I need to sleep.

Probably going to smoke a few Camels on the varanda.
Shit
Anxiety fucks with me.