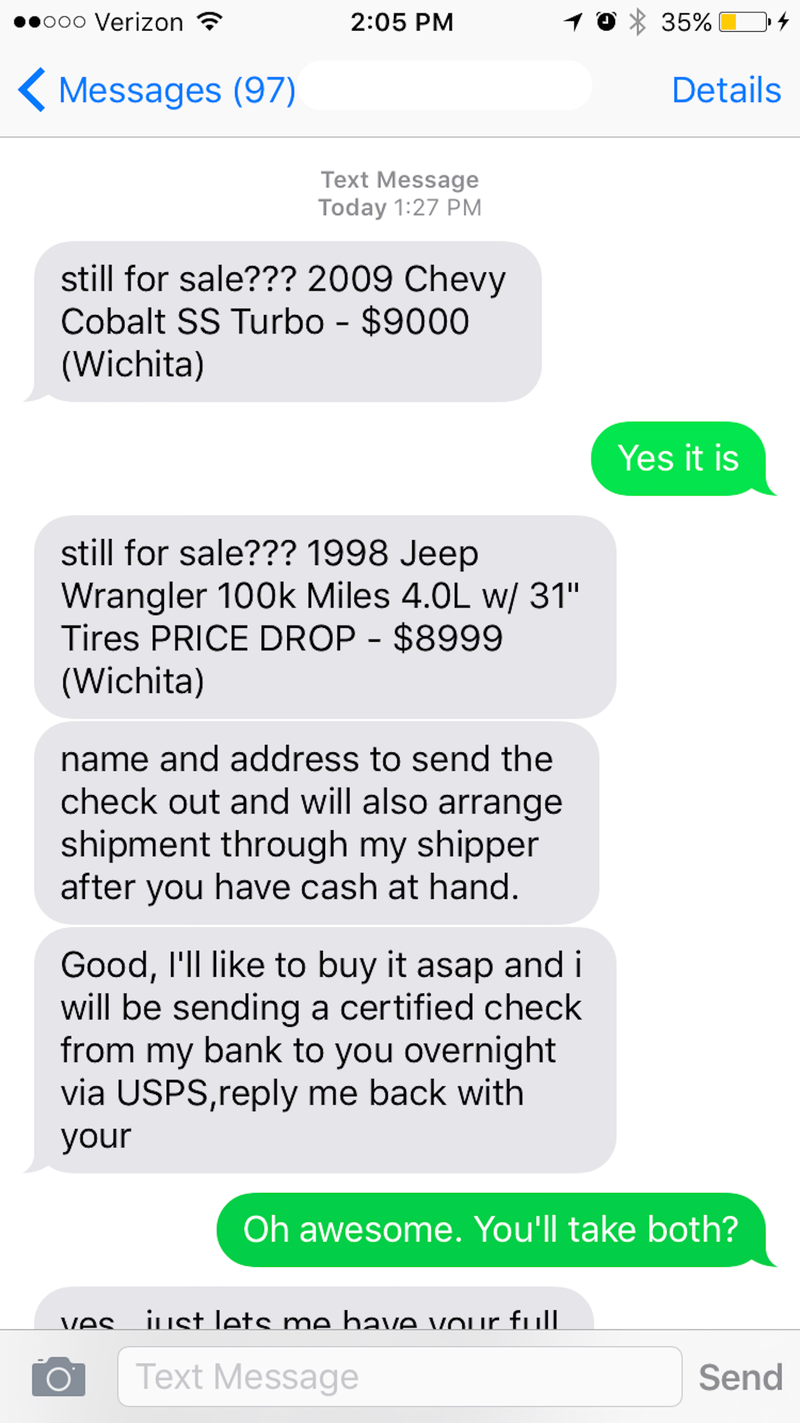 On Craigslist, there's always been a scam; a scam so universal that it is practically 'The Scam". For someone selling one car, you might get this text maybe once or twice a week. I get these texts about 4 to 5 times a day now. Lucky me.
---
You can read this series and more on our new site, Fast Not Loud, a site for car enthusiasts who actually drive cars before forming opinions.
---
"The Scam" works in 6 parts

The scammer uses a non-local phone number
The scammer uses your ad's title verbatim
The scammer agrees to buy in full price, sometimes more.
The scammer is buying for someone else
The scammer will be using check/PayPal.
The scammer will have shipping arranged for you.
Normally, I just ignore these texts. It wasn't until recently that I discovered there was an actual person behind the messages and not an some sort of automated system. So lately, I've decided to have a bit of fun and played along.
As it turns out, these scammers have no knowledge of American pop culture, so my test now is to see how absurd I can make the lies. I'll have more to update coming soon.