I've been reading and reading this thread about a 1.9 TDI into a wrangler, so I decided to see what it would take for me to do such a project...

~$3000 - A high mileage, manuEl Wrangler
~$3000 - A donor car, once again high mileage Jetta or Golf
$1295 - Transmission Adapter Plate
$1495 - Mounting Kit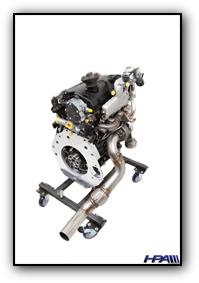 Those are just the very obvious costs at a grand total of $8790, I am sure I'll run into all kinds of odds and ends I need. Like rebuild kits for trans and engine, misc. hardware and whatever parts need replacing on the Jeep. When it's all said and done it is well north of $10k. That's not even including all the tools I'll need to buy.
How do you guys feel about those numbers, see any potential cost cutting anywhere? It still seems like an awesome project to me. The end product would be both efficient and a capable off-roader. The thread I've been following, the guy is running 35" tires and still can get 30mpg hwy and he is also going to MOAB. People with smaller tires I think are getting into the mid 35 mpg's.
parts: http://www.hpamotorsport.com/tdiconversions…
sample build thread: http://www.pirate4x4.com/forum/jeep-har…