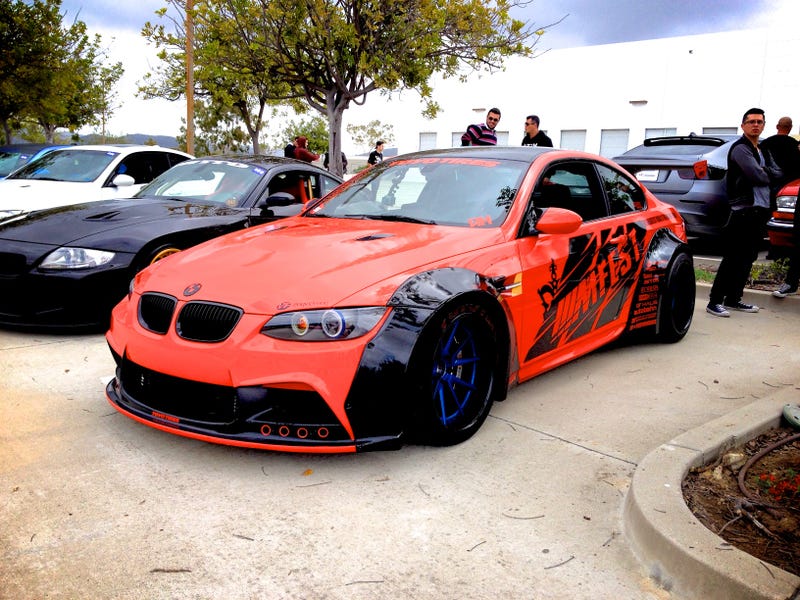 The kids and I went over to check out the start of the Targa Trophy rally that was hosted at HRE on Saturday morning. Lots of serious hardware out there (and some not-so-serious). Here are a few highlights.
BMWs were out in force with MFest taking a large role in this year's rally.
E92s were plentiful.
I want this E39 wagon. The bike rack is a nice touch.
Speed Society's 1000HP '69 Camaro was on hand. The noise was ridiculous.
Two large turbos help it go.
The ZR1 just out of the frame was a bit too loud for some people.
Lots of chrome wraps.
The roll bar matches the wheel centers.
Porsche new and old.
Some hatches.
Plus the typical Lambos and Ferraris.
My son really needs a haircut.
It was a really cool event to check out, but the douchebag level was pretty high. Lots of idiots speeding down the street while people are walking by. Saw three people almost get run over. Somebody was having a smoke-out and not being shy about it. People rev'ing right next to you as they drive through the crowd. Unlike the Cars & Coffee crowd, I was actually worried to let my kids let go of my hands.
Maybe I'm just getting old...