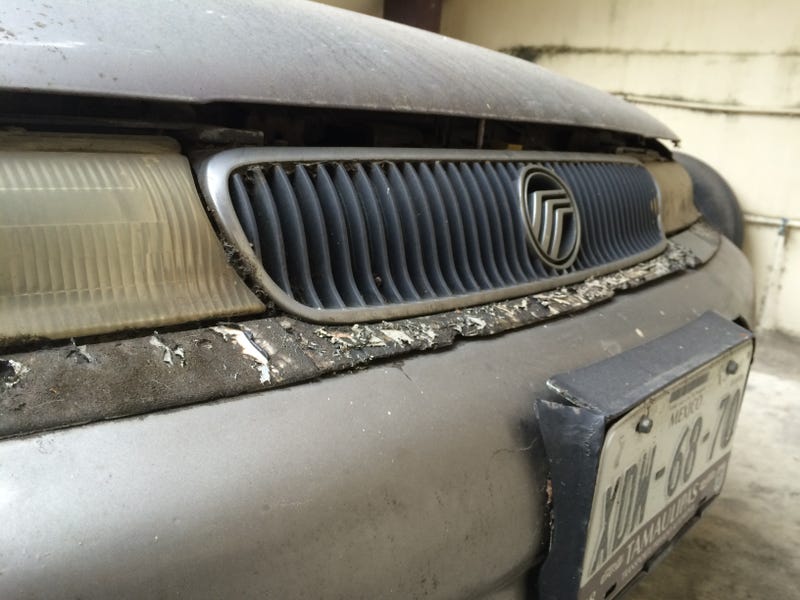 Because its the first car I will flip to hopefully make a profit. I know its not really a cool car (Or even interesting), but it was in a relatives house just sitting there. I don't have enough money yet to buy myself a car still, so we agreed on the deal of paying him when we eventually sell the car. We estimate about $350. Today I went to check it out as it had been immobile for a reasonable number of years.
Basic Specs:
1995 Mercury Mystique
2.5L 24 Valve DURATEC V6 coupled to a 4 Speed Automatic
85,000 Miles
The exterior is not great at all, so a couple parts here and there will certainly help. The interior though held up pretty well considering its age and its state. My family relative told me there wasn't an issue with anything but the 4 speed automatic transmission. No biggie, as my father knows a couple mechanics that will take care of this, the hardest job whilst I try to do everything to really learn how to fix a car up. Tomorrow, if everything goes as planned, we will pick it up with said mechanic in a tow truck to have it transported to a shop. When its mechanically decent, the rough edges will be polished.
I am genuinely excited about this, even if it is a car as dull as Tuesday morning aspirins. Its my first chance to make money, to learn more about automobiles and to get me involved in something I always wanted to. Flipping cars.
If there is any advice, any recommendations, insults, motivating quotes from famous people its all welcome and greatly appreciated.