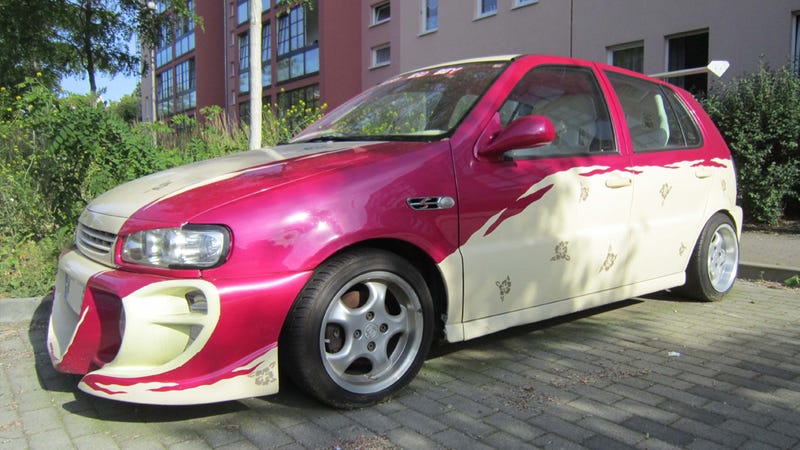 I took pictures of two cars a couple of weeks ago and have to finally share them with you because they are burning a hole in the harddrive and my soul...
As if this car wasn't embarrassing enough already the owner is driving around with a broken front spoiler...
Is there an Oppo-Wall-Of-Shame somewhere?

I didn't want to be trampled to death by Team Bad Boy on this fine day, so I kept my distance and didn't take a picture of the interior with those HUGE white racing seats cramped into it...
And now feast your eyes on this throwback to video games of the early Naughties...
Even Cards Against Humanity can't express what I'm feeling now...