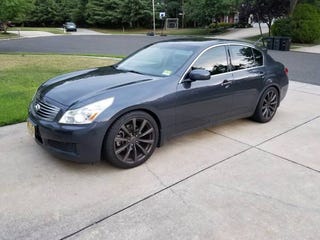 Although I really want to pick up a 2nd gen gs400, its hard to ignore the countless g35 sedans on the market. I think for me to be swayed by the infiniti it would have to be the second gen, which is better in pretty much every way than the first gen sedan, except I find it a little bulbous and ugly.
The specific one I am looking at (pictured) is on a little drop and nice wheels though, and I think that improves the overall look a lot. Color choice is on point as well. Its not like the 2nd gen GS is pretty either, but I think its at least a lot more simple and less bulbous.
Anyways, should I do it? Its hard to argue a 2007 vs a 1998 lexus, and the gap in age really shows in the interior.
Any oppopinions?