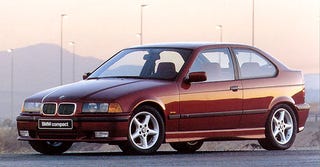 Any specific problems I should know about? I saw a good condition 318ti for sale today, and I'm seriously intrigued.
It's $3,300, and has like 160,000 miles on it.
My dad has a z3 with nearly 100k on the clock, and if the 318 is anything like that, I'm hoping it should be pretty reliable.
Danke