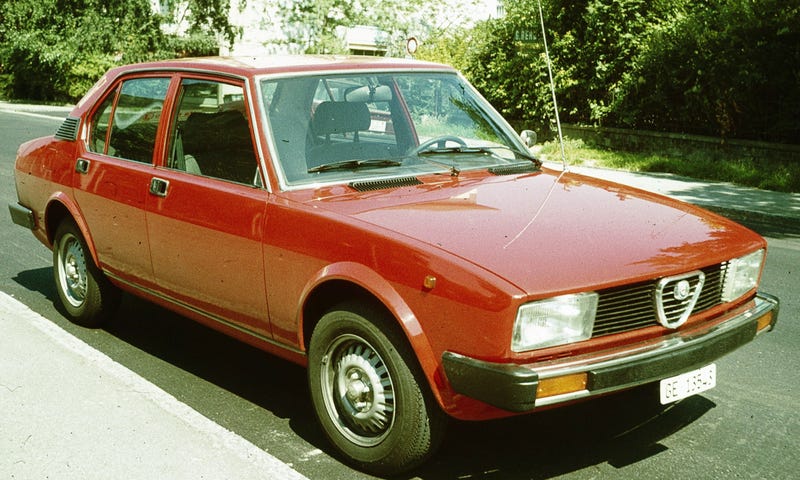 So, lately, I lost my job. And this is an Alfetta here. What's the connection you ask?
Well, i just received my goodbye monies. Let's say, for the purpose of this post, that it's $100. Coincidentally, i just met a proper alfista, who also runs a garage. The credentials are all there, i trust his work. Now he happens to own, and use daily a red Alfetta 2.0, just like pictured. And when i went to visit the garage, he told me she's for sale - let's say, for the purpose of this post, that he would sell it for $80. And now i just happen to have as much on me. But... but i need those monies to buy food and pay rent, until i find a new source of greenies. Yeah, i know i could keep looking, save up as i can, and if i'm good, simply buy the alfetta then, but what if he sells it beforehand...?
And you know, i never wanted an Alfa before, let alone a 30 yo sedan. It's just that I sat in that car for a couple if minutes. I turned the ignition to listen to it, and tried that shifter. Long-throw, but oh so blissfully mechanical. There's wood on the dash. There are all the right smells. Oh man oh man.
What do you say, should i let the kids go hungry? I know they like a good oppo, and i know i can haggle an LSD into the price, so they would love the car, but... i'm the parent, i'm the one who should know better..
*le sigh*