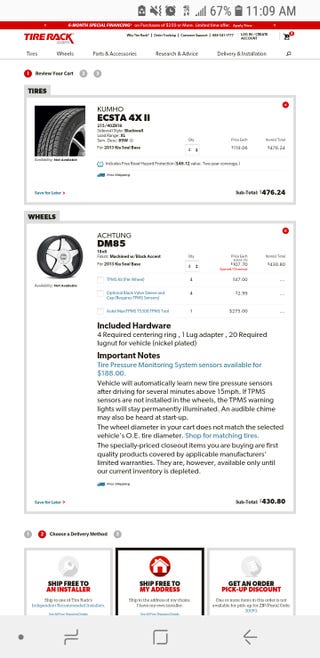 But $900 is kind of high for me. I only have a thousand or two miles left on my front tires and I really want new wheels before I get new ones. Which pretty much means I have to order them by Christmas, since I really need the tires replaced by the end of the year. Anyone have experience with Kumho Ecstas? If they'll last me a long time, I suppose it could be a good investment.
I'm also not 100% sold on the black lips on the wheels (although, the Black Lips are a great band) but I love the wide spokes.
Also also, does ordering a set mean they'll come with the tires mounted, or do I need to take them somewhere?