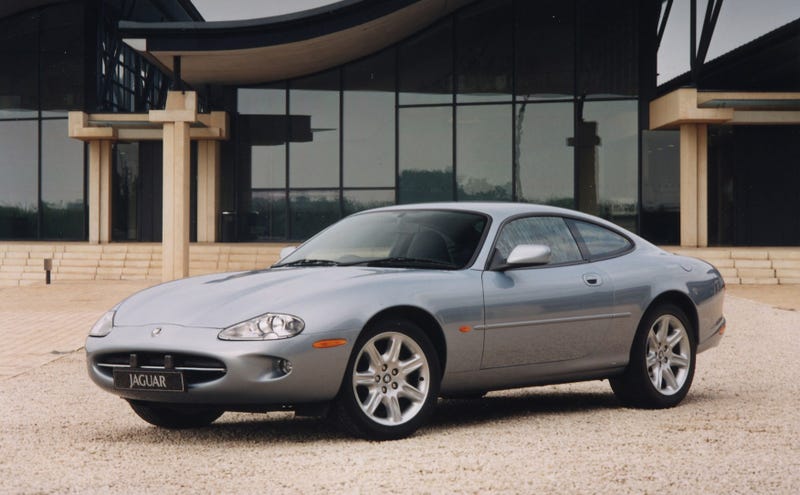 Yesterday I asked you all what Grand Tourer you would buy for about $10,000. These are your answers.
10) Oldsmobile Toronado Trofeo
This late-Malaise GT was suggested by Chariotoflove, who really wishes that he would have chosen the Olds instead of a Buick Riviera back in the day. With the ubiquitous transverse 3800 V6 pumping out 170 HP and the high-performance FE3 suspension package keeping things level, this was certainly not the worst GM had to offer in that dark time.
Honorable mention: Chevrolet Monte Carlo SS
9) BMW 8-series
Did you know that you can own a full-size, V12-powered BMW coupe for about $10,000? Thanks to Jagvar, now you do. Just be sure you have enough money in the bank to keep it running before you go out and buy one.
8) The Cletus-Vette
This Oppositelock legend really is not for everyone. cletus44 aka Clayton Seams' 1970 Chevrolet Corvette is rough and roudy, but that floats his boat. They say GTs should be powerful, comfortable, and stylish. That SBC up front makes plenty of power, the car itself is somewhat more comfortable than a bed of coals, and No Fucks Given is a style.
7) Lexus SC400/300
How do you make a MkIV Supra awesome? Wrap it in attractively-restrained sheet metal and stuff a 4.0L V8 under the hood of course. Thanks to Milky for this suggestion.
6) Peugeot 406 Coupe
This stylish French coupe never sold in the States, so only Opponaughts on the other side of the Atlantic, like duurtlang, get to enjoy it.
Honorable mention: Honda Prelude, Volvo C70
5) Pontiac GTO / Holden Monaro
Some say the revived GTO looks too much like a contemporary Grand Prix to be cool. Others, like CaptDale - Powered by Pontiac and myself, are just happy that a reasonably price, 400 HP 6.0L V8-powered, RWD coupe like the GTO exists.
4) Chevrolet Impala SS
Somebody got sedan in our coupes!
Sometimes you need to take more than one friend on your Grand Tour. If you find yourself in that situation, Smallbear wants a modern Syclone suggests you find yourself one of these boats.
Honorable mention: Lexus GS450h
3) BMW E63 6-Series
The exemplary Bangle-butt BMW. Some people love it, some hate it. But few cars will eat up miles like this Grand Tourer. And who else would suggest this car other than someone with a name like E90M3?
Honorable mention: BMW E24 6-series
2) Lincoln Mark VIII
Some say it is the American 6-series. Some say it eats Hondas for breakfast. All we know is, it was suggested by For Canada.
Honorable mention: Ford Thunderbird, Lincoln Mark IV
1) Mercedes-Benz C140 CL-class
Apparently Opponaughts really like big, pillarless, Mercedes-Benz coupes. Several of you suggested this car independently of each other, but FSI beat everyone else to the punch.
Honorable mention: Mercedes-Benz C126 CL-class, MB R129 SL-class
Thanks to all who participated in this Question of the Day. See you next time!