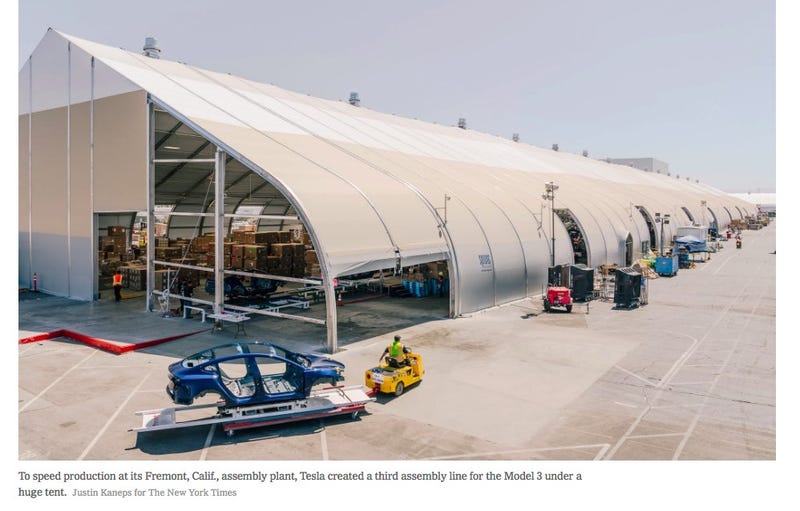 I'd like to say I came up with something clever to say about this latest revelation about the Model 3 production, but I've got nothing. I wonder how many automotive engineers read that and had strokes.
DISRUPTION!
Something something NEGATIVE COVERAGE.
Something something LALALALALALALALA NOT LISTENING.
I'm seriously speechless. It's just amazing Tesla continues to do these kinds of stupid ass things. But I guess the 300 fewer spot welds will go well with the adhesives applied in the tent with no control over temperature or humidity.
And in their most recent SEC filing, Tesla said, "There can be no assurance that we will be able to detect and fix any defects in our products prior to their sale to or installation for consumers."
Keep it up Tesla.