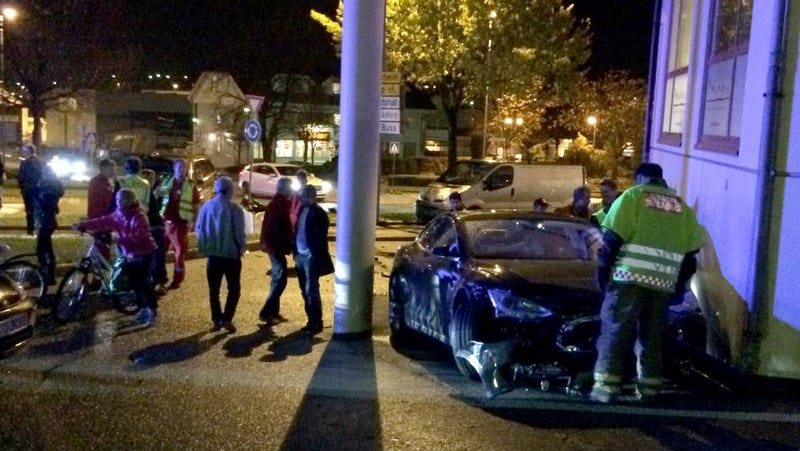 According to local newspaper Stavanger Aftenblad a Tesla model S crashed with a Suzuki Grand Vitara in a roundabout in the village of Klepp, outside Stavanger, Norway.
It was in a roundabout that the accident took place and surprisingly, the Tesla did in fact NOT catch fire afterwards, ending a recent trend with crashed Teslas. Judging from the photos high speeds are a likely cause of the accident, as the speed limit in the area is 40 Kph, or 25 mph for those of you who do not appreciate the metric system.
Both the drivers were taken to the local clinic for a checkup. No reports on any passenger.