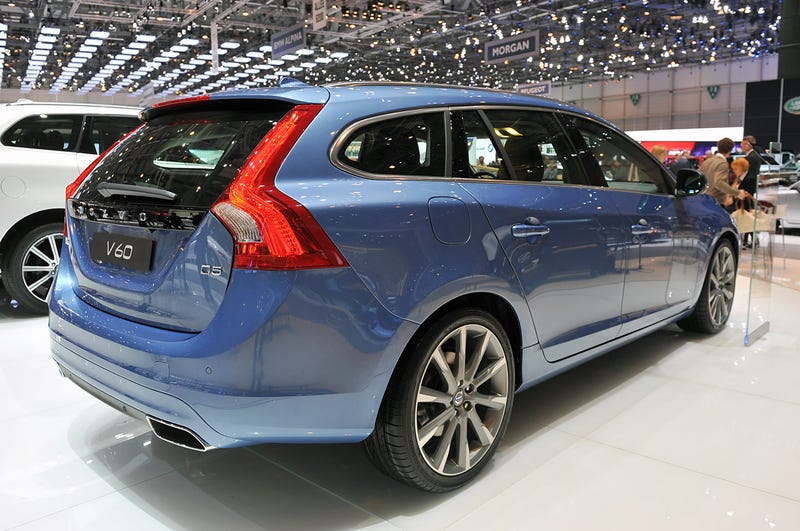 "So you know those guys from Jalopnik, huh?" the salesman asked. "Tell me about Travis, did he ever recover from the Jeff Gordon incident?"
I've only purchased two cars in my life, both used VWs from small family Volkswagen sales & service-type places. So when I dropped by an actual dealership to—gasp—consider purchasing a new car, it was with some anticipation. I've never done this, & neither had my wife. But upon suggestion from our Jalop pals we both had a pretty good idea of what we were looking for in a car to replace both her Jetta and my Cabrio; would the V60 prove to be it, after all?
After nearly two hours spent at Volvo of Clearwater, I'm still not quite sure. The car is very nice. It's certainly as close to a luxury automobile as I've ever imagined owning, and its price tag (nearly 40k as tested) is on that threshold too. But when I finally went on the test drive—which came more than an hour after our arrival, after looking at every inch of the car and detailing all manner of my experiences with the Jalopnik crew to the 20-something salesman (a big fan of the site)—I was expecting something big. This car has more horsepower than both cars currently in my driveway, combined.
Can the car go fast? Yes. It can go faster than I'd ever care to drive it, and handles remarkably at speed. But most of the acceleration from that 2.0T comes from, oh, 60-100. The 0-60 part didn't seem all that much faster than my old Mk3 Jetta with minor bolt-ons. But, then, that car weighed 800 pounds less.
Still, this is a 250 hp car with an 8-speed transmission. And I guess that's the point of the Volvo, to be so smooth that you don't notice anything—shifts, speed, et cetera. The V60 gets 0-60 in 6.1 seconds; my old Jetta was closer to 10.
But this isn't a Volvo V60 review, it's a review of test driving a new car. In the end, I just wanted to get a feel for whether I could spend the next ten years in this car. The dealership did a good job of answering those questions for me. But we're still quite a ways off from actually buying (I just installed a new front end on my wife's Jetta this morning, after all) and we still need to test drive the Mazda 3 and probably a few used M-B and BMW wagons.
Regrets: the dealership had one of only, we were told, two Polestar V60s in the country. They sent it off to another dealer five days before we walked in. Damn World Cup.