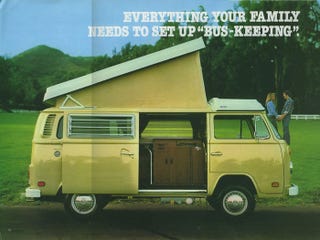 I have a hippie roommate and he's made up his mind that he has to own a 1969 Volkswagen Westfalia. I usually talk people out of buying these because they're even slower and more sketchy on the highway than most other 60's vans but I think it's the right car for him.

I found an original, one-owner 1969 Westy for sale here in TO with minimal rust and I'll have a look at it tomorrow. Might have an old hippie bus on my patio very soon. Would look cool sharing a driveway with my 1969 Chrysler.
Anyone here knowledgeable with these? What do I have to look for when inspecting other than the usual old-car stuff?