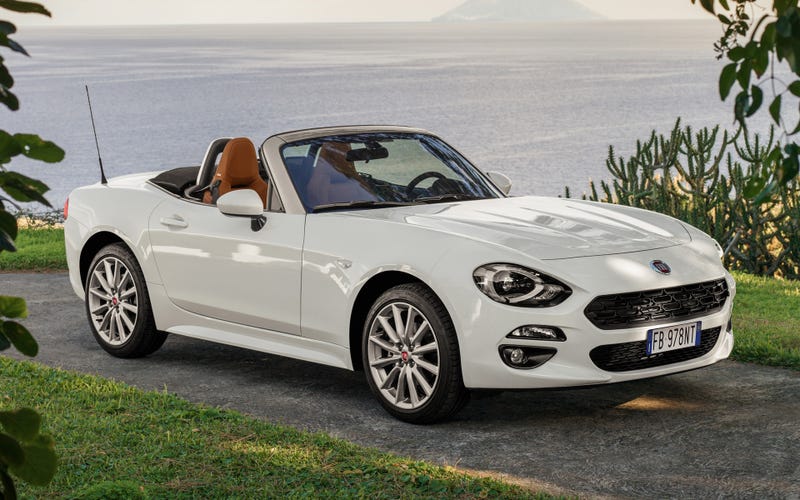 Surprise, it was great. Double surprise, dealers still suck.

Went to test drive an Abarth they have on their online inventory. It was "out on loan for the rest of the day", whatever that means. So he sits me in a loaded up Lusso.
http://www.fiatusaoflakeside.com/new/FIAT/2017-FIAT-124+Spider-macomb-mi-dbcdb1da0a0e0a1733aaeffa22c3eeb1.htm
I realize I'm stepping out of a 12 year old Chrysler but it felt good. Interior was a bit tighter but still had enough headroom and perfect leg room for me at 6'. Honestly, with the top up visibility was better than my car. Had enough torque so I didn't need to be rev'd out. Seats felt really snug in the shoulders actually. And interior storage really is that bad.
Afterwards he asked why I wanted an Abarth, I said "LSD, louder, its the only manual you have". His response was "well actually its not any louder" and then said If I would buy the Abarth he could have it back by the end of the day, they closed in a half hour. So clearly someone from the dealer just took it home.
Anyways I'll go drive a Miata soon, used Clubs are around $25k now and then a S2000. But I could definitely see myself in a 124 soon.