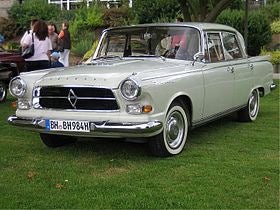 The Borgward P100 was one of the prettier - and sadly more obscure - German executive sedans. The 6cyl car competed directly with Mercedes at the time.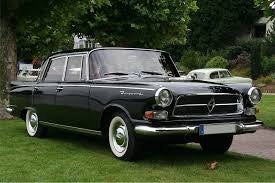 I always thought they looked like the Farina-penned Peugeot 404, Austin Cambridge, and Lancia Flaminia. But better than the first two.
And look! Little fins! And a wrap-around backlight!