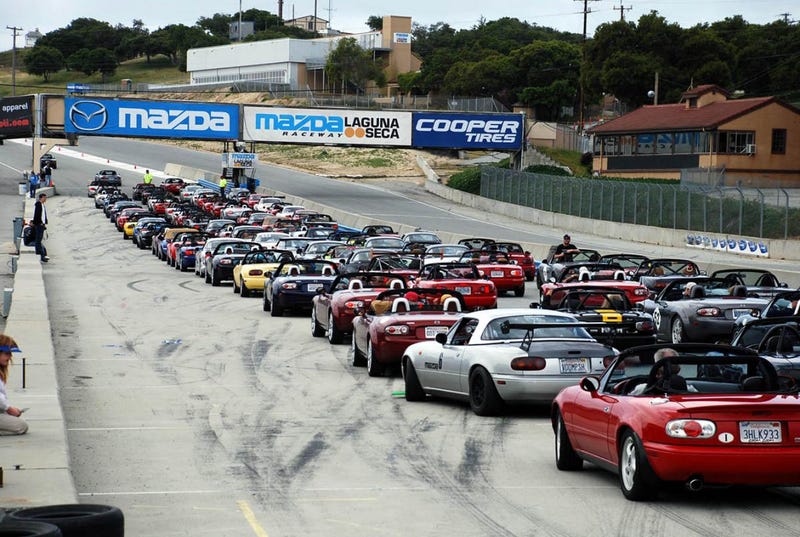 Thanks again Oppo for the wonderful assortment well-wishing Miata's you sent me earlier this week. I though it was only appropriate to give you an update on my surgery (and show off my hospital room decorated with Blipshift shirts).
So far, things have gone very well. While I was scheduled for a Tuesday morning surgery, I wasn't taken into the OR until about 4:00pm in the afternoon, and didn't wake up in the Intensive Care Unit until 9:30 Tuesday night.
Day 1 Post Op:
Wednesday was the tough day, between pain from the incision, nausea, and being cramped and confined to a hospital bed. It was too painful to move, I had no appetite, and the nurses were still juggling pain medications so as not to cause any post-anesthesia side effects.
Day 2 Post Op
Standing up for the first time since the surgery.
Day two (Thursday) was the day when everything got better. The incision had started to heal, I was on steady pain medication, and I was ultimately able to get out of bed, sit upright in a chair, and begin walking around the ICU. I still had a ton of IV's, tubes and wires connected to me, but I was at least able to become somewhat mobile. In fact, I was well enough to be discharged from the ICU, except that I couldn't leave since there was no available room in the general cardiac unit. The biggest mood lifter was finally being able to get back on Jalopnik and see what was happening in the car world.
Day 3 Post Op
Today has been the best day of the bunch. I'm able to walk and sit down comfortably on my own, am disconnected from all cords/wires/IV's, and had my first shower since the surgery. I've been doing well enough that the doctors are already contemplating sending me home...less than 72 hours after the surgery. Best of all, I finally got a respectable night's sleep now that I no longer require hourly attention.
Oh, and as a token of my appreciation for your kind wishes, please enjoy photos of my Miata. Thanks again!