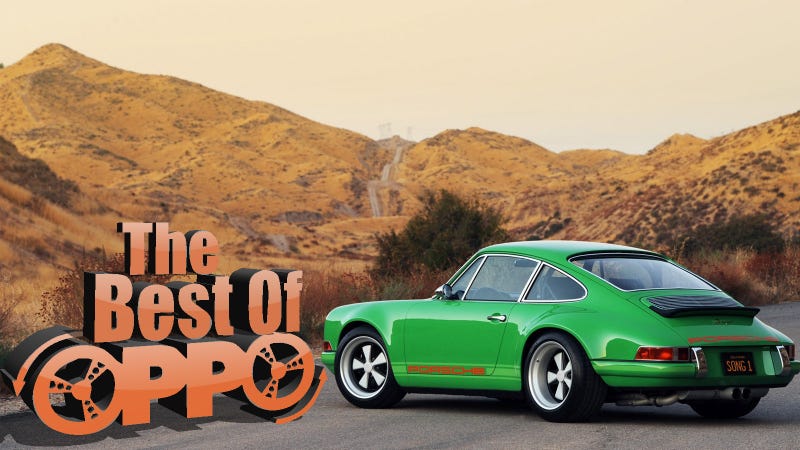 Gathered here are the Oppositelock posts that people have put a good deal of effort into writing from the last 24 hours. Today it includes buying an e30 M3, F1 at Silverstone, a VIP Le Mans experience and more.
I read all the articles and my appreciation of the car rose as I did. I'd always liked M3s, and I'd always like E30s, but I've never had quite the big reaction to the car that some seem to have. For me it was just a healthy dose of respect and interest. What I lacked was an education. I didn't understand what set the E30 M3 apart from it's few peers and even from subsequent editions. It is an automotive icon
iRacing. Great for those of us who didn't get that chance to race anything for real. Most of us could never afford Go-Karts or club racing an older cheaper car....yet...but iRacing gets you close. You have competition, clean racing, accidents that fall into the 'Just Racing' category and people on the headphones happy or unhappy about what you or others do. All good. But there's more, it simulates... your age!
We've seen quite a few cars that had been built by some slightly eccentric British person in a shed behind their house, the cosmotron is no different, or is it? Yes, it was built in a shed. Yes, they had to cut a path through the neighbour's flowerbeds to get it out. But that's where the stereotypes end. It doesn't exactly look like your garden variety Seven clone. And I have to say that this mixture of hot-rod-meets-Futurama-meets-60's futristic prototype is quite appealing. It's odd, but it was meant to be just that.
The Oldsmobile Calais was named after a small northern French port city that was for many years occupied by the English and used as a shipping point and Sir Geoffrey Elton once remarked "Calais—expensive and useless—was better lost than kept." Was he talking about the Oldsmobile version?
My work buddy, boss-man took a rental car down to Cali and drove back with a M923. The 5-ton truck is a 1993 with 20,000 miles and was rebuilt in 2009. The Govt paid $120K for it new and then paid an additional $60K to rebuild it in 2009 with a new Cummins/Allison with Rockwell axles. It sat for three years and was put up for auction last week, the boss-man paid about $5K - hurray for Govt waste!
The resurgence of American cars, built with American pride for Americans who love America, brings a new wave of innovative ideas and provocative concepts that exceeds expectations and shatter any preconceived notions about what a sedan should be… The 2013 Chevrolet Impala is none of this.
We arrived at a local golf-course-cum-campsite early afternoon on Thursday, despite the colossal amounts of stuff we crammed into the BMW and the complaints it caused in the suspension. What's the first thing I hear? Apart from a marshal asking me not to do powerslides on the green, it was these thundering around in the distance. Apparently, before every GP the safety cars do a couple of shakedown laps, which generally involve hooning around the track. Such a dirty, dirty noise for an estate to make. Good start.
Cars with a centre of mass as low and as near the centre of the car as possible tend to handle the best. Move the centre of mass forwards or back and the handling is adversely affected. The car will tend to understeer or oversteer depending on which way the mass moves.
Earlier this year Toyota conducted a global recruitment program to select two enthusiastic fans of Toyota to be officials supporters of the team at 24 hours of Le Mans 2013. Fortunately I earned one of those spots and had a VIP experience at the event. It is an incredible memory and one that I would like to share with you.
.
In a study titled The Shifting Relationship with Donking in America Dr. Eciprac Telorvehc attempts to understand why Generation Y (Millennial) and Generation Z are less inclined to donk. Dr. Telorvehc outlines a few significant reasons he believes the donk boom is over and it will not return.
Early last month, the automotive gods blessed me by allowing me to take a BMW 118i around a track in the Eifel region of Germany. This track, is known as the Nürburgring Nordschleife. My lap was done in a BMW 118i with normal street tires (probably all seasons) during a touristenfahrten session.
.
The Chevrolet Beretta was produced from 1987-1996. It was designed in GM's Exterior 3 studio (which also designed the Corvette and the Camaro). Eventually, it was sold only to rental agencies for the 87 model year to achieve two purposes. To give the public a sneak peak of their all new car and to catch any flaws/ glitches through massive real world testing before it's released to the public. It was finally released to the public in the fall of 1987 for the 88 model year.
As always, If I've missed something and you would like me to include it, let me know.
Fun Discussions
There were several posts that asked questions and sparked some good discussion over the the last day. Take a peek and chime in on some of them listed below:
Just the #tips
Honourable Mentions
These posts have already been shared with Jalopnik directly but deserve to be mentioned again because they were first posted in Oppositelock: