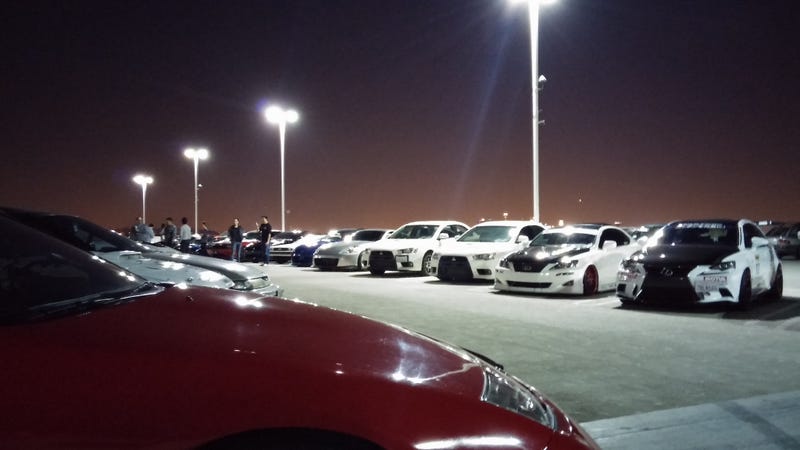 Somewhere in Los Angeles, a group of car enthusiasts meet on a roof top to shoot shit about cars and watch the new Fast and Furious. This group, as you'll see, is full of variety and, fortunately, very kind.
One of the most interesting cars there was a JDM, RHD RX7. A pair of friends drove this and an R34 down from Canada this week to visit.
An Impreza rally car with a 2.0 STI engine, no sway bars, a full cage and a ton of other rally bits. It looked like a blast. It was between an SVX and Z32 TT
A whole gaggle of FRS/BRZs showed up
My Z32 and the NA SR20 Datsun Roadster
Z34 Nismo
R35 and R32. The size difference is staggering
A pair of Lexus show cars. The older IS was ridiculously low. The rear aero was nearly scrapping the ground.
What an odd pair...plus a lovely 996 GT3
A very, very nicely modified NSX
This is the kind of attention you get when your muscle car has a 2JZ
From before it got dark (and busy), here are some nicer shots of an 820HP CTS-V
An STI, sporting a large wing and Volk TE37RTs
Z32 with an Oppo sticker!
Somewhere hidden in the background (Just above the roof) is the Hollywood sign. If you really squint....
Goodnight LA. Enjoy F&F and enjoy the community it helps foster.