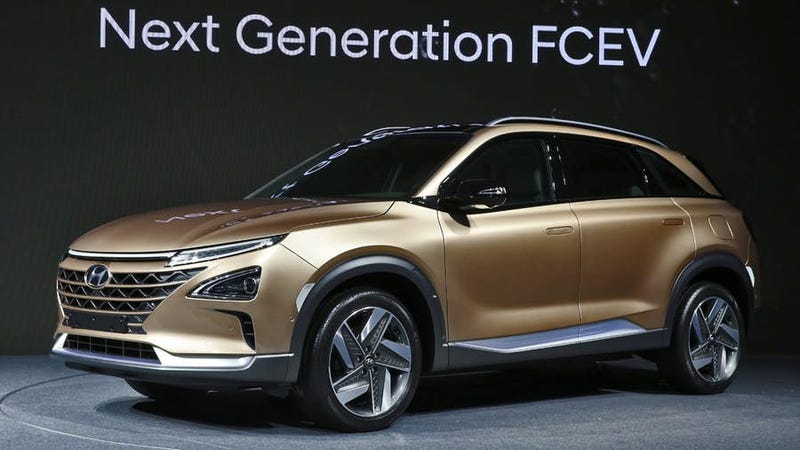 I understand that no one cares about the fifth largest automaker in the world, but here is a look at what will end up replacing the Tucson Fuel Cell. Remember that in September, South Korea will begin to offer $23,000 off electric vehicles and will no longer require the cars to charge in under 10 hours on a standard outlet in order to qualify for that discount. That means Tesla just got a huge advantage right as they entered the South Korean market.
Hyundai is already switching their plans around, going from building two battery electric cars to eight in the next five years and a dedicated electric car platform which will debut under Genesis around 2021 (keeping Genesis on platforms NOT shared with their lower Hyundai parent, unlike Lexus, Cadillac, Acura, Lincoln, Infiniti, or soonly Alfa Romeo). Im just sayin'!
This 360 mile preproduction FCEV also shows off Hyundai's revised SUV design direction in a more upscale spec to the Kona's playful depiction. This should give a better idea of what the upcoming Santa Fe will look like. For me personally, Im just looking at that body surfacing because it is incredible for the segment! Im really excited to see how Genesis is going to expand on that and how Kia is going to respond as Hyundai continues to place pressure on their design language.