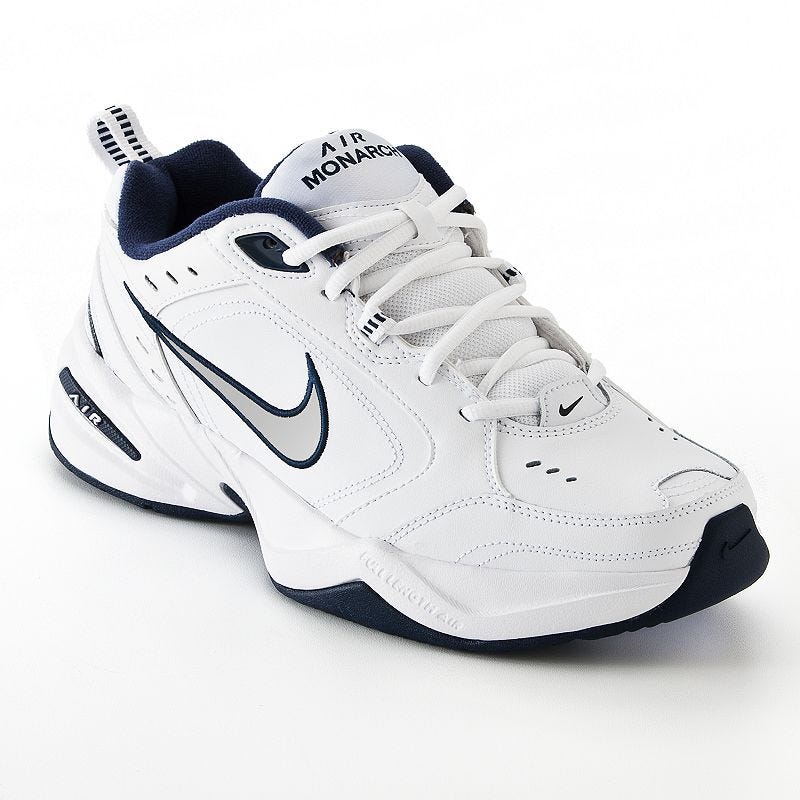 A couple weeks ago, I posted about getting a spiffy new laptop bag for my new job, where I'd likely be meeting with clients who are both IT managers, and stereotypical Midwestern Dad types who wear Nike Air Monarchs. Yesterday was my first day meeting clients, and, well, Nike Air Monarchs were involved.
For those who are not familiar with the Nike Air Monarch, it is perpetually one of Nike's best-selling models. It's cheap, ugly, comfortable, comes in widths, and can be found at fine retail establishments frequented by dads, such as Kohl's, JCPenney, and Dick's Sporting Goods. The Air Monarch is the official shoe of dads who don't give a fuck what their shoes look like, they just want something comfy.
New Balance also makes several shoes that are basically also Nike Air Monarchs, but more expensive. For example, the 624, 608v4, and 857.
Yes, these are three entirely separate models of New Balance dad shoes available directly on New Balance's website. What, you can't spot the differences between them?

So like I said, yesterday was my very first day of going out with our sales people and meeting clients, to introduce myself as the new point person at our company for contract IT staffing. My third meeting of the day was at a brewery, because this is Wisconsin, where taking a client, who is a state government employee, to a brewery, on a Monday, is totally normal. I met up with the sales guy who had scheduled the meeting, we grabbed a table, and eventually our client walked in.
He was wearing Nike Air Monarchs.