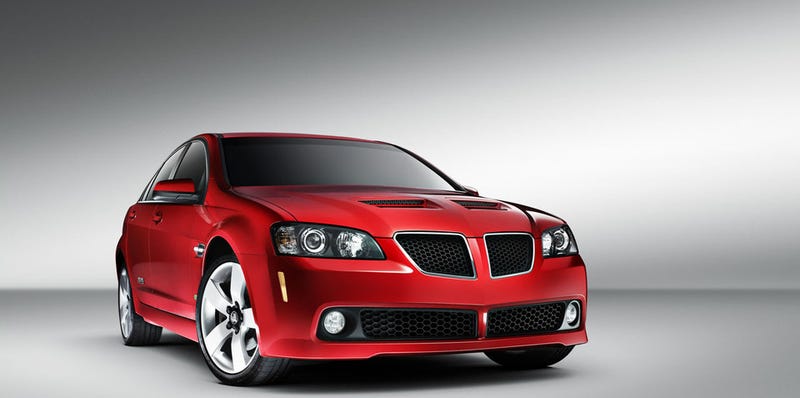 A family member of mine has a pair of factory-produced Pontiac-faced Commodores, a ute and a sedan. This is its story.

Back when Holden were building the VE Commodore, and selling it in America as a car nobody wanted for a manufacturer nobody wanted, someone at Holden had a bright idea. Apparently they noticed all the Chev badges floating around and inexplicably thought they could tap that demand with factory-produced Pontiac-faced cars - simultaneously solving the problem of unsold Pontiac faces hanging around.

But hey, it worked. It was priced with a premium on the standard car, but they sold out nonetheless and are now sought after in some crowds.

And one of those crowds is within mine own family. At a 60th birthday this past weekend I learned my mother's cousin has two identical Pontiac Commodores - a sedan (purchased new) and a ute (found later by some miracle) both in stark bold Red. They've even added Pontiac badges front and rear to complete the look. No SR20 I'm afraid, didn't get a chance.
The Commodore and the large Australian car as we know it may be on the chopping block, but the passion is strong as ever in rural Australia - where these cars were designed to work best.
Pics from here