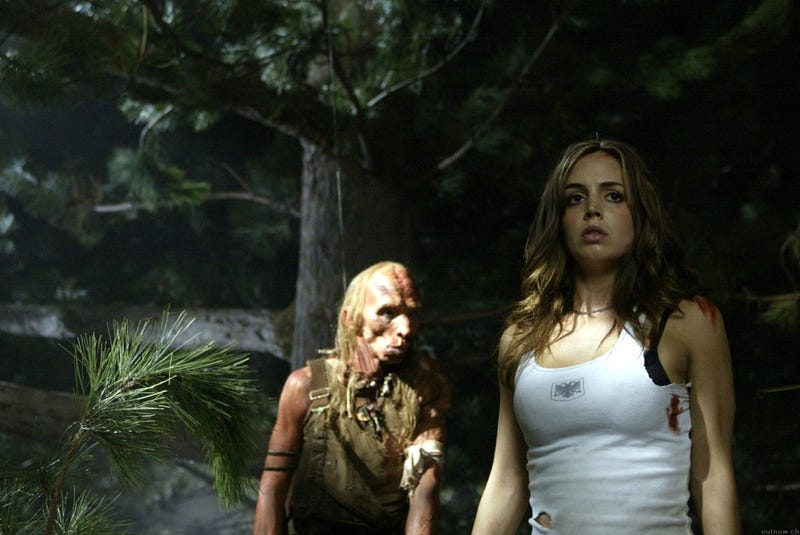 Has anyone ever had a wrong turn experience that somewhat resembled the early part of a horror flick? What happened? More about mine (+video) after the break.
I know I've had one. Late last week I was in the middle of a road trip through the Alps. It was early in the evening, approaching dusk, and we were trying to locate our hotel. Apparently we had to go straight up a mountain on this tiny very narrow road. For a few dozen kilometers. It really was somewhat creepy yet interesting.
It turned out we didn't take a wrong turn, and actually did find our hotel, right at the top of the mountain. We didn't have the state of mind to record the way up, but we did film the descent the next morning. A trip with a much more benign atmosphere I must add.
Apologies for the video quality. It was recorded with a hand held phone from a moving vehicle and a low sun.
The view was worth it though. I took this panorama picture of the lake next to the hotel on top of the mountain, 15 minutes before our descent (notice the sun).