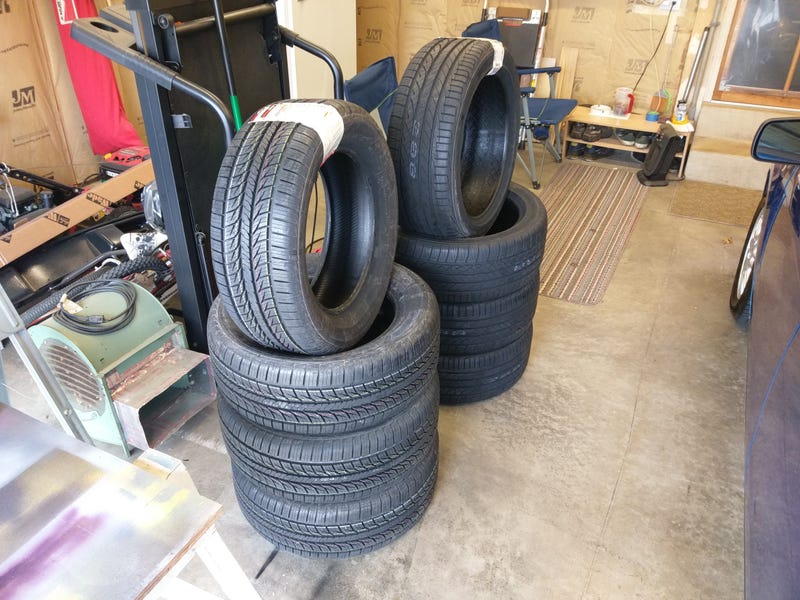 Both the Fusion and Grand Am needed new tires, so they got some. General Altimax RT43 for the Grand Am, and Dunlop Signature HP for the Fusion to replace the GARBAGE Goodyear Eagle LS2s with *only 30,000 miles* on them.
I mounted the Grand Am's tires after work today and they are infinitely better than the Yokohamas and one Cooper that were on there. The Yokohamas weren't bad, just worn out. The Cooper though, it was so damn noisy at highway speeds you couldn't have a conversation. The Generals are pretty much silent, ride better, and allow a little more feel through the wheel.
The Fusion just got dropped off to have an alignment and the Dunlops put on tomorrow. Hopefully they're as good as the Generals.