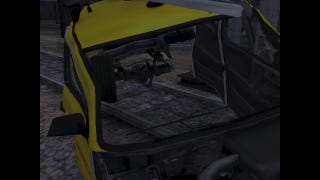 Ended up stealing a Lifeguard (Declasse Granger), took it over to Elysian Island, and left it on the train tracks.
That's the result of it being hit by a train.
The engine caught on fire, the fire went out, and I got hit by the next train to come through.