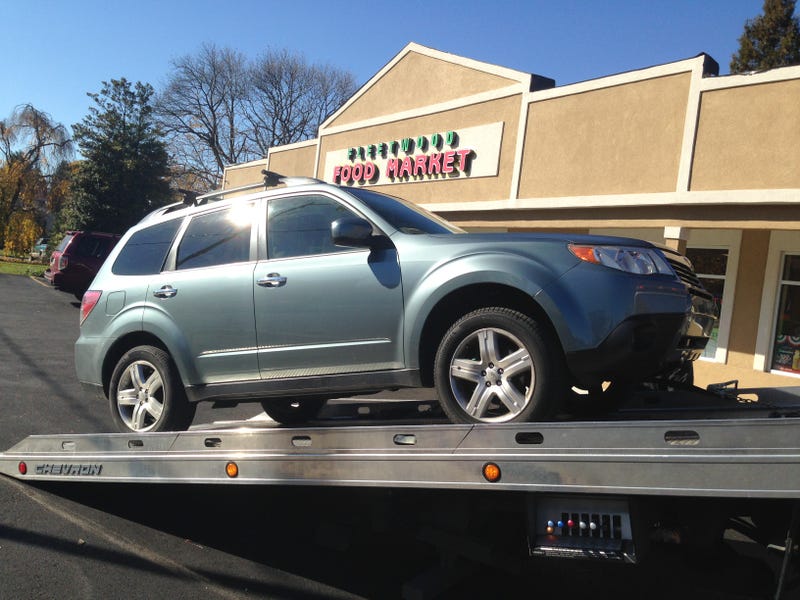 This was my Saturday morning. I was ~70 miles into a ~90 mile drive when I suddenly heard a loud grinding noise. I pull off onto a side street to check it out, and found something I didn't expect to see...
Yes, that's the right rear brake caliper, loose, wedged against the wheel. I managed to limp it 500 feet to a parking lot, then called AAA.

I just had the brakes done on all four corners at my local Subaru dealer two weeks ago (I'm not naming names yet, but they claim to be the #1 Subaru Dealership on the East Coast,  per 2015 Sales Data...). The bottom bolt that holds the caliper on was completely missing (I'm not sure if it broke, fell out, or was never reinstalled).
The car was towed to back to the dealership, and I will be stopping in early Monday morning to have a bit of a chat with a service advisor and to figure out what all was damaged in the process.

I did get to drive it up the rollback ramp, which was a new experience. That's something, I guess...