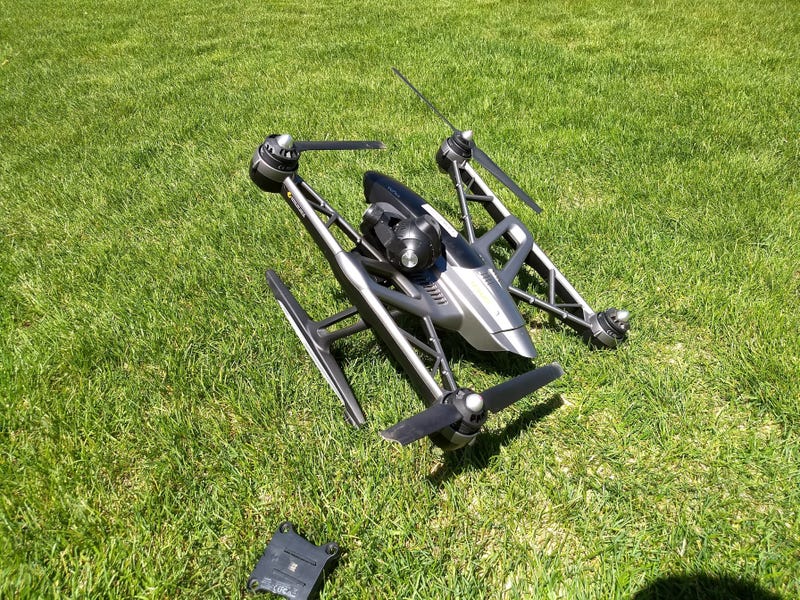 It was a lovely day out in the field today, 70 degrees, sunny, not a cloud in the sky.
Flight conditions were ideal on paper, very little wind, no obstructions nothing to cause alarm.
Every now and again though, a gust of wind would come up: Nothing major, like 10 mph. I guess that was enough to create special conditions around the bridge I was near in the form of a helluva downdraft that pulled my drone out of the sky from 20 feet to crashed in about 2 seconds. No chance to recover, no way to see if coming. Straight...down.
Rotors and landing gear...meh, I got replacements for those.
The power and comm wires to the camera? Crap. Looks like its back to the service center or to a local guy who I trust to solder delicate ledes back to the logic board.
I think it will fly again. It wasn't even recording when it went down...bummer.