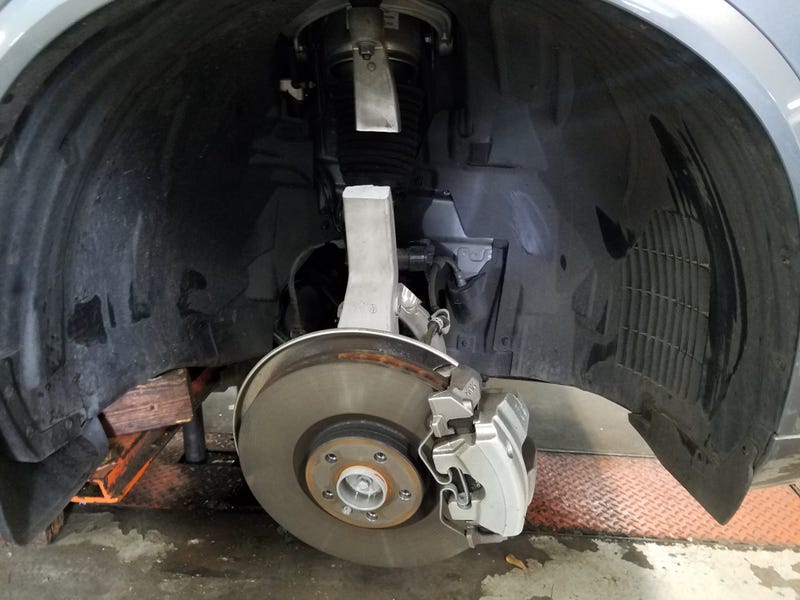 2018 XC90 Inscription Package, Polestar, accessory 22 inch wheels, accessory LED running boards, T6 AWD with only 1,229 miles meets curb.
RIP list:
steering knuckle

fork

control arm upper

air spring

wheel speed sensor connector

terminals x2 (Gold)

wheel repair (was repairable)

It has these 22 inch wheels. The damage was mainly in the center of one of the spokes where the little opening is. Didn't hit on its rim/tire area at all oddly enough.
dat OCD!!! Not even....even!
Parts were a little under $3000 plus $950 labor and whatever the wheel repair people will charge for their service.