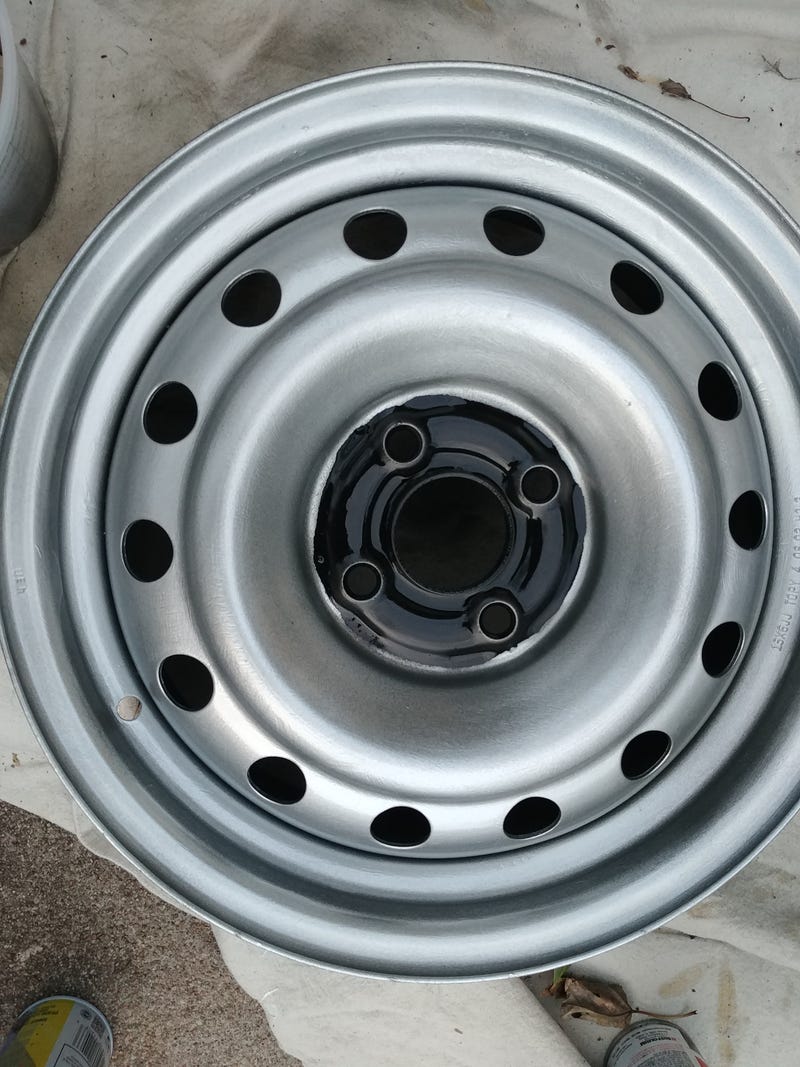 Oof. I had a magical plan to plastidip the center of the wheels and it was going to look awesome. It... didn't work.
Try 2 was with masking tape and didn't fare much better. That said, it is good enough I can get an idea of what it'll look like and decide if I want to do it or not.
If try 3 happens, I think I am going to try brushing it on...