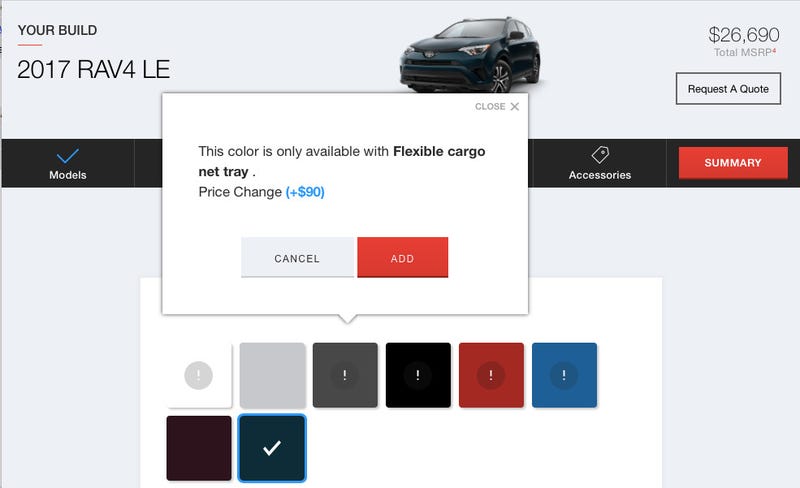 I mean, I know Toyota is known for streamlined assembly, but that's just, I don't even know.
I mean, it's a moot point, because why would you choose a color other than teal if teal is an option?
I'm not really buying a RAV4, I just wanted to know what the cheapest livable small SUV I could find would be.