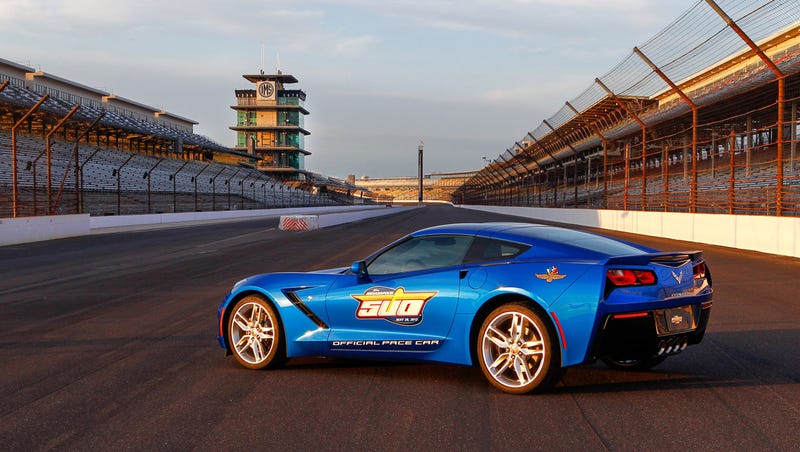 For over 100 years, the Indianapolis 500 has been rife with traditions. From fields of 33 to "Back Home Again in Indiana", every part of the 500 mile race is rooted in the folklore of the race. The pace car is no exception, and again the role will be filled by a cutting edge American car: The C7 Corvette.
This comes as no surprise, as Chevrolet has held the pace car role since 2002 and GM has held it since 1997, but it's always nice to see confirmation of things like this. The Corvette's celebrity starter has not yet been named, but we know that, as in past years, Johnny Rutherford will drive it under caution after the celebrity is relieved of his or her duties.
The C7 Corvette may be a bit of a love-it-or-hate-it design, but I think we can all agree that this is a better selection than 2001's Oldsmobile Bravada.