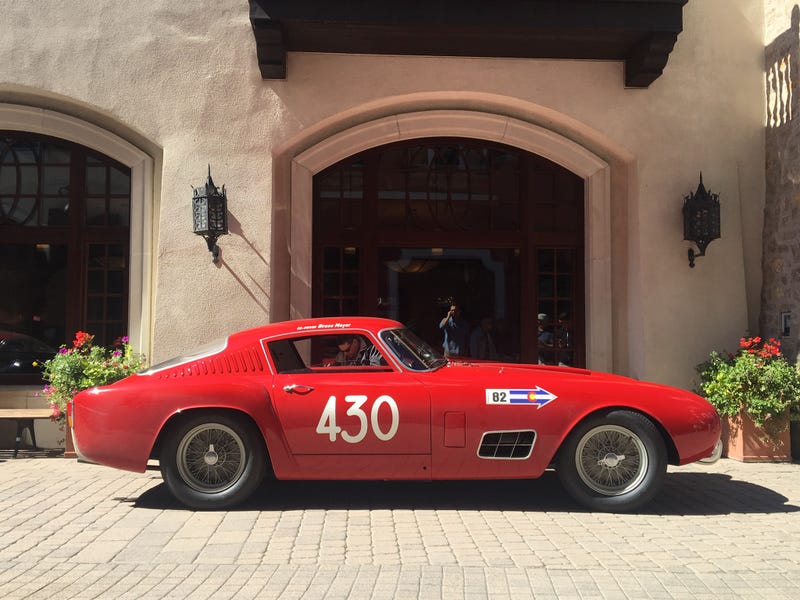 We weren't supposed to go this year. We had planned on traveling to Austin for the races this past weekend. Then life happened, but thankfully, Vail is just a quick jaunt up I-70. There was also Oktoberfest in Vail Village going on. Beer and cool cars made for a great Saturday. There are definitely worse consolation prizes, since our trip plans were derailed at the last minute.

My brother-in-law and his wife met us there. He enjoys cars, but doesn't know a ton about older vehicles. As we got ready to part ways when evening hit, he commented that it needed to be an annual weekend event for us. He loved the cars, a 1961 Ferrari 250 GT SWB SEFAC being his favorite. I had too many favorites. Next year, we'll get up there on Friday so we can watch the cars roll into town as well. If you go on Saturday, get there early. Cars started rolling out at around 11 AM.
The best part is seeing that these cars get driven. Having the opportunity to talk to some of the owners was nice, too, as any that I spoke with were very genuine and easy to chat with. Overall, it was a great time.