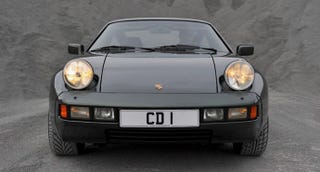 If you've seen any one of my numerous test drive posts over the past couple months ('08 M3 vert, '03 Corvette vert, '86 911 targa, '86 944 turbo, '92 850i, '08 Corvette targa), you'd know I'm toying with the idea of ditching my leased BMW 135is for something else that is still fun but saves me money.
This car doesn't really need to be practical at all, because I have a Grand Cherokee for winter, a back seat, and cargo space. My criteria are:
Good-to-great handling
Enough headroom for a 5'11" human
Halfway decent room to spread out for road trips
Sunroof/targa/convertible
Good seats
Sub-14s in the 1/4 mile
$25k or less
Here are the ideas I'm kicking around:
1988-1989 Porsche 944 Turbo S
1985-1991 Porsche 928 S/S4/GT
1993-1995 Mazda RX-7
1990-1996 Nissan 300ZX Twin Turbo
2006-2008 BMW Z4 M Roadster
2000-2006 BMW M3 coupe
If you had $25k to burn, and no particular need for practicality, which would you choose, and why?
Cars I have eliminated for various reasons I don't feel like arguing about:
S2000, 986 Boxster S, Cayman, C5 & C4 Corvettes, air-cooled 911s, 3000GT VR4, Z3 M, Z4 M Coupe, E46 M3 vert, E30 & E36 M3, and anything not readily available under $25k.