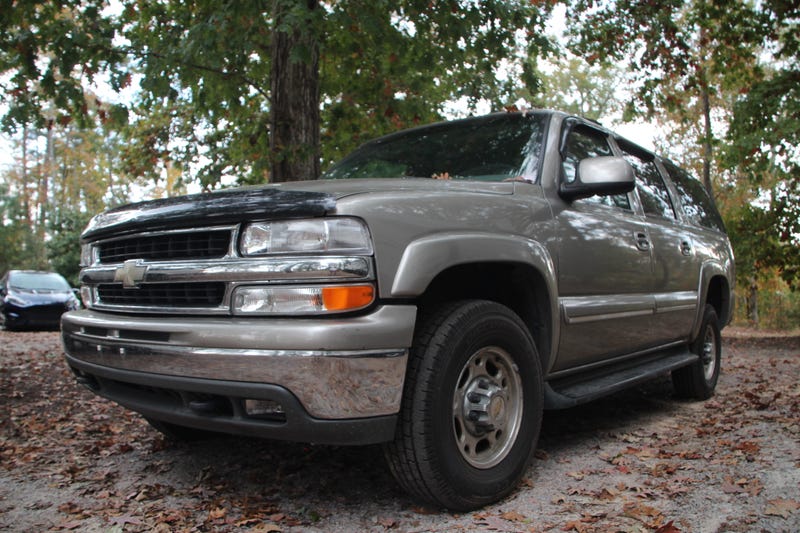 When we last left off, it had a few things replaced on the what should have been a 3.5 hour drive home which turned into an overnight stay.
Has it gotten better? Yes, and no. The trans issue turned out to be the trans itself, so now it has a new 4L85E. While in there the rear main was replaced along with an axle seal in the back. All was well. It made it's first camper pulling journey without breaking a sweat, managing a massive 7 mpg.
After that, things have went down hill. The new rear main is spraying oil(it's warrantied, so that's good), the radiator is blown and patched, and the rear end is seeping. That said, it has 230k miles, and most of these things are just age related. It's done it's job so far, and the 8.1 pulls our 8k lbs camper with ease.