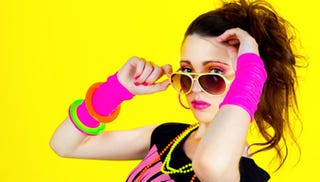 Lady GaGa is Madonna, Miley Cyrus is Olivia Newton John. Kate Middleton is Lady Di.
DubStep is NewWave and techno rolled together.
The BMW E30 is a desirable car. The DeLorean is voted cool.
Dayglo, Ray Bans, big hair are all back baby.
Seriously, go to the 1980's wiki pages for music, fashion and pop culture and ask yourself if anything there would be at all out of place if you saw it on the streets?
Tell me what else you see that has totally comeback full circle!