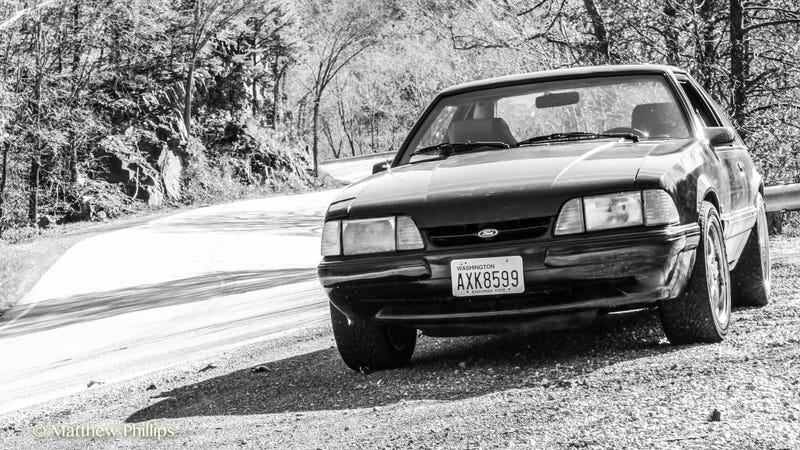 If you're like me and have never had any formal training on the art of standard driving I can't help you.
What I can do is give you a few tips, I'm one of the lucky ones. My roommate and I have been tooling around in this old Fox body he brought home one day and he decided to teach me and the rest of the group how to drive stick.
Here is what I've learned in the few times I've been out.
Don't freak out
Don't freak out
Clutch all the things.
You see you're going to stall out, it's inevitable, but what can save you and your instructor some pain is the second you realized you screwed up, punch that clutch back in and pray you caught it in time.
The hardest thing for me is when you're engaging the clutch and giving it gas upon takeoff, I'm learning that the car will tell you when it's time for what and at what time. You just need to listen, she'll tell you.
"You can feel her talking to you, telling you what she wants what she needs. All you gotta do is listen."
Although I don't recommend closing your eyes at any point of time when driving, this part I can confirm. When you're releasing the clutch you can feel the engine drop in Rpm's and this is where the tachometer come in. In the fox body, the Rpm's will drop a tad below 1K and then you can start giving it gas while you ease out the clutch.

Try and learn the car and when your instructor is driving look how they drive it, especially In different traffic patterns. Ask questions all the time.
The hardest thing is if you've been driving automatic for awhile you're going to have a tough time adjusting to all the extra things you need to do, it definitely teaches you patience, timing, and makes you more attentive to the road.
I just went out for my first time by myself today and only around the neighborhood, I'm taking this slow but in a few more weeks I should have the ability to go around town.
Btw F&F is a bad influence, nobody drives stick like that in real life. It's gratuitous car porn.