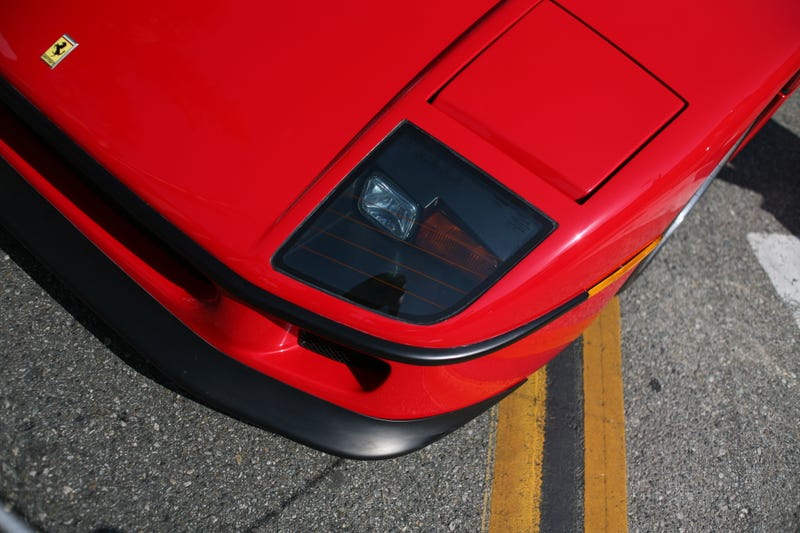 But there was an F40 there, which makes up for it.
On a good note, the selection was mostly quality over quantity. It just seemed to be lacking something this year.
There was a Mansory Veyron. Pretty cool exterior, but the white and gold interior was....not my favorite.
Mansory does some cool carbon exteriors, but the weave of their carbon is really loose. I just don't like how that looks.
Ungph.
That booty. It also happens to be one VERY quick car.
An original Sunbeam Tiger!
An original Dsscats
Minty Carrera.
Icon brought out one of their Derelict series. The engine bay is so perfect. All vintage looking.
This was one of my favorites. Lancia Delta S4, the twincharged menace.
The Lancia Fulvia HF, another favorite of mine, was present. Look at that sophisticated rear suspension (/S). A gorgeous Pantera with a cage was a couple cars ahead.
Biggest pet peeve ever. GET. THE FUCK. OFF. THE. MERCEDES. 540K.
So many people were touching and leaning on the 540K. I was ready to scream.
The 540K itself was stunning though.
A particularly striking color combination on this Huayra.
Look at the guy to the far right's facial expression. Pretty much describes me when I saw this car.
Must....resist....urge....to....turn.
While there were some pretty incredible cars in the event, some of the real stars were outside of the actual show.
SM!
Beverly Hills summarized in one photo. SLS and badly modified Jeep.
What's that? Just a real RS 2.7. Parked on the street. No biggy.
Simply unbelievable.
V70R!
Automatic G8 G
Minty GTOh.
And whatever this abomination is.....