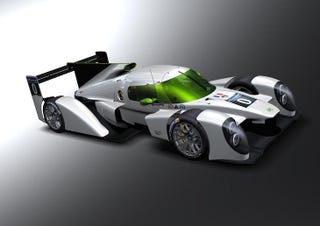 Welter Racing will be next year's Garage 56 entrant, and they'll be making a car like that with a 1.6L turbo 3cyl fueled by liquid biomethane.
http://www.dailysportscar.com/2016/05/05/201…
This sounds good and in the spirit of innovation Le Mans is built on, and it will be interesting to see this run next year. If it works like a charm, we may be looking at a new fuel source to improve on for the next generation.