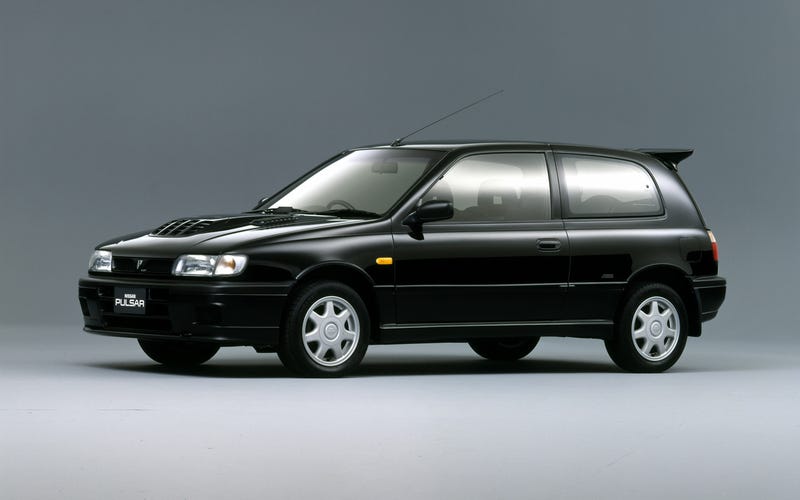 After seeing your guys' views on the Miata I posted earlier, I was quite accurately informed that no such thing such as a "supercharged" NA existed out of factory.
And then I went to reading Raphael and Patrick's posts about the '90s Civic hatch. And while I agree for the most part, I don't think I could live with a measily 92-horsepower power plant. Nor could I live with simply front wheel drive. No, I need something with more power, more wheels driven.
What I need, no, what we need, is the Nissan Pulsar GTI-R:
It's a hatchback, so it's already practical. It's got back seats, so can stuff your friends in it. It's got a 5-speed manual, so you can have fun with it. It's got the SR20DET motor providing 227hp, so you can have power. It's got the ATTESA all-wheel-drive system from the Skyline GT-R, so you can have better handling.
In short, it's all a man could ask for. Practicality, reliability, and performance, all in one.
But seriously guys, we need these back.