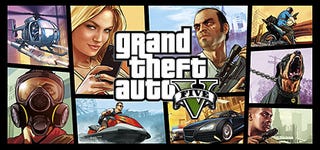 Yesterday, I asked you (YIAY) to post pictures of your cars in order for me to remake them in Grand Theft Auto V, here are the results (keep in mind, GTA does not have real-life make and models, so compromises had to be made):
1. Urambo Tauro's Mustang
2. G_Body_Man: Everything Zenki's Infiniti:
3. Steve. It's always Steve's "Cheapster" Jeep:
4. The slammed, cambered, 2000 fart can Civic Type R-icer's Jeep:
5. Rallydarkstrike's Hyundai Accent:
6. vondon302's mustang:
7. Daily Drives a Dragon's 4runner(?):
8. TheJWT's Trans Am (?):
9. Dr. Zoidberg's Altezza (minus the wagon part):
I missed some that were still on my ps4, id have to get them tomorrow.
Shameless plug for my gta youtube channel: