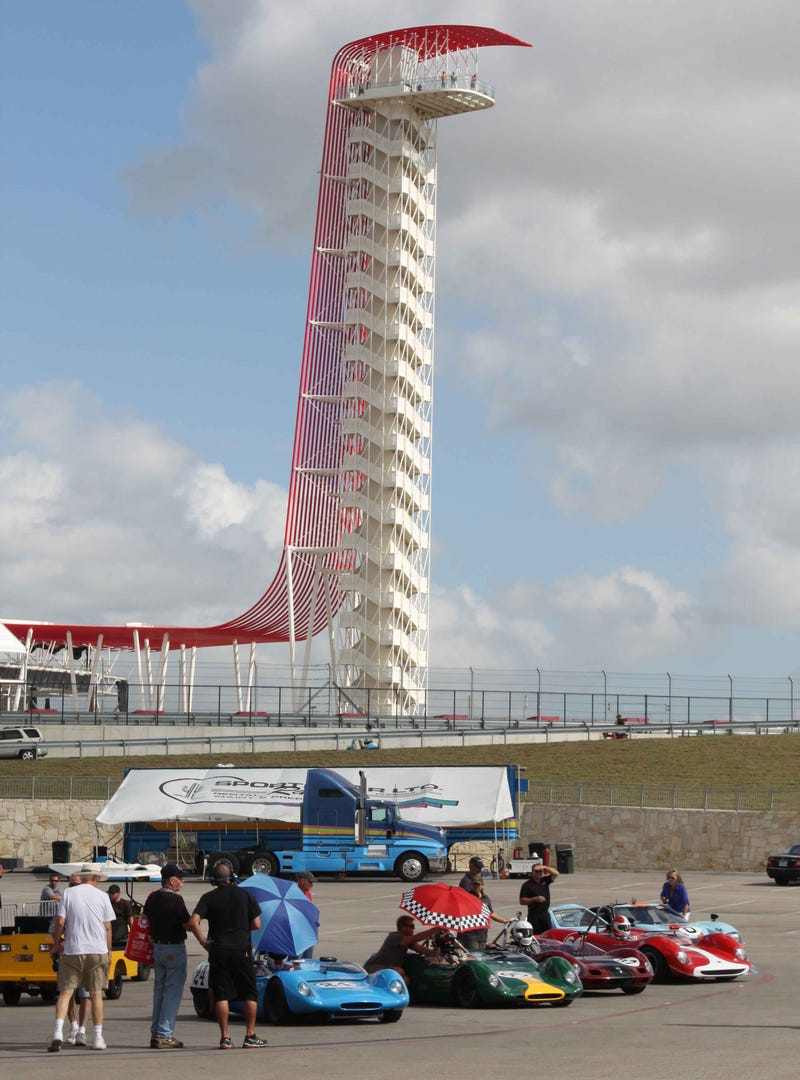 It's 251 feet of pure stupid, and somehow this is the first I'm seeing of it. Boasting a 360 panorama view, glass floors, glass railing and many other vertigo-inducing things, this tower holds up to 70 people at a time. Those weird red pipey things not only act as a roof for the tower, but for the amphitheater behind it.
Apparently SVRA just had a race there, and Heacock Classic posted a wrap-up of the event. The owner of Heacock Classic founded the SVRA and does a lot of racing himself. It's a well-established that tracking a car is crazy, both financially and time commitment-wise, imagine what it's like to track a vintage racecar!
What's you favorite vintage race car of all time?