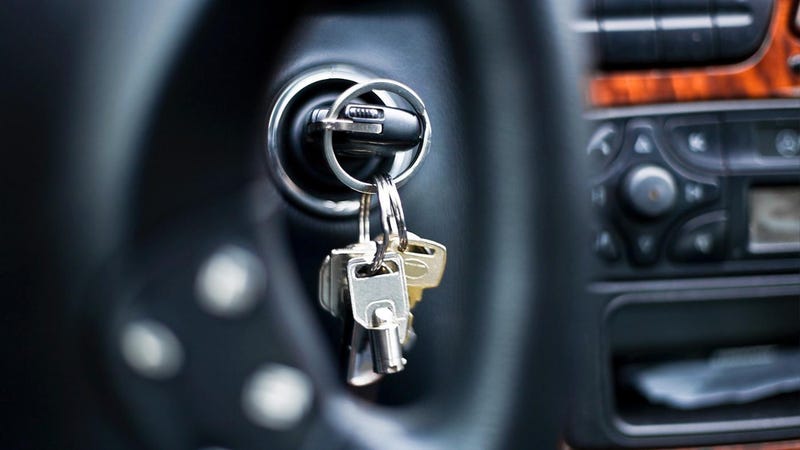 As my short time in Minnesota comes to a close, I'm already planning my next trip, which will be to New York! And, unlike my time here in the frigid north, my time in the Empire State will be filled to the brim with new experiences in many different types of cars, including some that I've always dreamed of driving. So, to create some general hype, here's the short list of cars I expect to get a sliver of driving time in during my New York trip, which I'll be calling the Empire State Excursion.
2004 Mercedes-Benz S500
I shared with you all an image of my friend's W220 last night when I announced that I was truly still alive, despite the increasingly frigid temperatures in New York. Well, after witnessing that car absolutely annihilate snow covered highways with little care, I really want to try my hands behind the wheel. I had originally planned to do it in MN, but the snow just made it impossible...so, we wait for New York to make it a reality.
1994 Mazda 323
Because the W220 is undoubtedly a handful to keep running, my friend utilizes a 323 in case the big Benz finds its way into the shop. While it's no massively extravagant superlimo, it does have an underlying tone of humbleness beneath it, which I quite appreciate.
2013 Scion FR-S
Another friend of mine has this lovely metallic orange FR-S on offer, which is quite a special car to us all in our friend group. To sum up the story of this car, my friend had always wanted an FR-S since he first saw one in a car magazine back in the day. Last year, he finally bought one at a Carmax in Florida with the plan to drive it back up to New York. It unfortunately blew its motor halfway up, but he refused to let that hamper his dreams, and he put that bumper to bumper warranty to work.
I've driven cars on this platform before, and I like them quite a lot. But I've never had a long amount of road time, so I'm hoping this will give me the opportunity to put together a more well-rounded review.
AW11 Toyota MR-2
I hung out with this guy in MN this weekend, and he drove back his AW11 to New York, where he lives with the FR-S owner. His MR-2 is such a radical little machine, but it needs a little work before it finds itself 100% roadworthy again, so I have to give him enough time to do that. But I'll be sure to give it the full monty when I get the chance.
BMW Z3 M Coupe
One of my friends picked up his dream car yesterday: This Z3 M Coupe. I screamed with joy when I heard the news. Not only is it a quirky take on a sports coupe, it's a product from the time when BMW was at its peak in my opinion. I can feel myself giggling already. This might be the car I'm looking forward to the most, if not for...
Lancia Delta Integrale
No, I'm not even kidding. A friend of a friend in New York has once of these immaculate rally legends, and they said they'd be willing to let me take a crack at it. I'm almost nervous, because this is a halo car to me, it's a car I grew up loving and never thought I'd have the chance to drive...like ever.
So, yeah, I'm pretty excited for my upcoming trip, which I'm planning for around October (possibly). If there's anyone who wants to hitch on and add a cool car to the list, don't be afraid to! You can always drop me a line on Instagram. Until then, we wait...