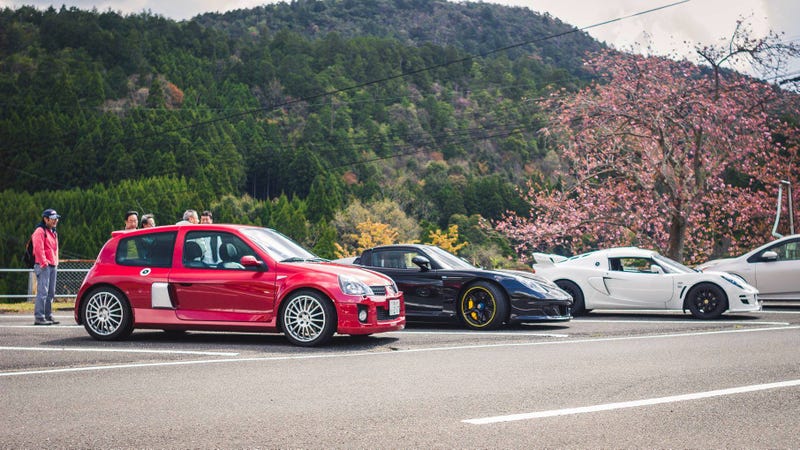 (Evening crowd bump) Imagine a car meet... but instead of a random parking lot, you were to meet at the bottom of a mountain. And not just ANY mountain, one of the best toll road in Japan, early sunday morning when NOBODY pays the 1180 yen to drive to nowhere... And instead of Corollas and tuned Civic, some people would show up in Minis, Lamborghinis, Carrera GT, Skylines, Fiat 500...etc etc. Well, you got it! Takao Parkway right next to Kyoto, every 2nd sunday of the month. This is AWESOME!

But first, let me show you what that road looks like:
So you would just go for a run, see a Carrera GT, a Clio V6 and a Lotus Exige fight it out on the road, then go back hanging out until you decide it's time for another run. BEST. CAR. MEET. EVER!!!